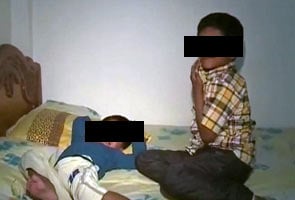 Oslo/New Delhi:
A court in Norway will decide today whether an Indian couple arrested in that country for the alleged abuse of their seven-year-old son are guilty or not. The prosecution has proposed a jail term of 18 months for the father, Chandrashekar Vallabhaneni, and 15 months for the mother, Anupama.
Here is the statement by the Oslo Police Department on the charges that have been pressed against the couple:
The Indian couple have been charged with gross or repeated maltreatment of their child/children by threats, violence or other wrong, under section 219, first paragraph, of the Penal Code. Their case was heard this week. The prosecution proposed a sentence of one year and three months for the mother, and one year and six months for the father. The couple have been remanded in custody, as there is reason to fear that they will evade prosecution by returning to India. The Court of Appeal will hear the defence's appeal today. The judgment will be pronounced in Oslo District Court on Monday 3 December.