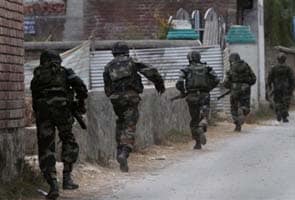 New Delhi:
Though India and Pakistan have been warming up to each other officially in recent months, with meetings focusing on how to reduce their infamous trust deficit, the intelligence agencies on both sides continue to plot against each other.
The latest example comes in the case of an Indian Army officer, who was in Bangladesh, and became the alleged victim of a honey trap planned by Pakistan's ISI.
The officer had been sent to Dhaka to do a course at the Military Academy of Bangladesh. The officer - who is from the infantry - met a woman at a party in September. He was later confronted by the ISI which had recorded tapes that showed the woman and him together. The ISI used the tapes to blackmail the officer, demanding that he spy for Pakistan.
However, the Lieutenant Colonel disclosed his predicament to the Indian High Commission in Dhaka. He was flown back to Delhi and is facing Court of Inquiry proceedings.
This is the second time, in the recent past, that a senior officer of the Indian armed forces has been "honey trapped." Commodore Sukhjinder Singh of the Indian Navy was posted in Russia where the aircraft carrier, Admiral Gorshkov (renamed as INS Vikramaditya) is being readied for the Indian Navy.
Commodore Singh's indiscretion with a Russian spy became public after photographs surfaced mysteriously. Commodore Singh was found guilty and court-martialled 10 months ago, but it is still not clear what kind of information he passed on to the Russians. The Navy suspects that he disclosed how much India was willing to pay for the INS Vikramaditya -the negotiations with the Russians went through several twists and delays.