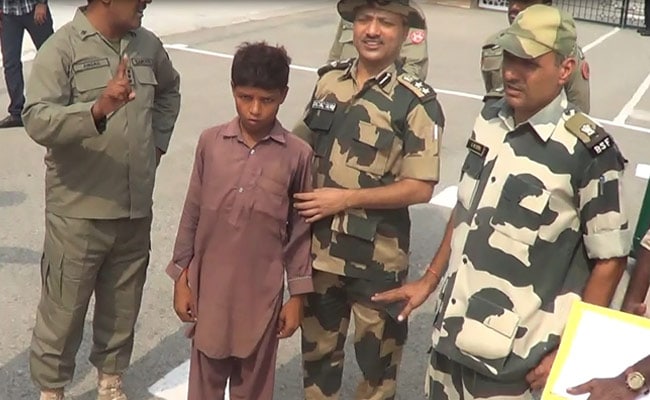 Ferozepur, Punjab:
Amid high tension between the two countries, the Border Security Force (BSF) today handed over a Pakistani boy to Pak Rangers after he accidentally crossed over to the Indian side in Punjab's Ferozepur sector.
12-year-old Mohammad Tanveer was grazing his cattle near the International Border yesterday afternoon when he inadvertently crossed the border to drink water from a tube well, BSF officials said.
"He inadvertently crossed International Boundary and entered inside Indian territory," a BSF spokesman said.
The BSF contacted Pakistan Rangers this morning and handed over the 12-year-old, who is a resident of Dhari village in Pakistan's Kasur district, on humanitarian grounds.
Security forces are on high alert along the Line of Control and the International Border after terrorists from Pakistan attacked an army camp in Jammu and Kashmir's Uri last month, killing 19 soldiers.
The Indian Army said last week that it had carried out surgical strikes in Pakistan-Occupied Kashmir at seven different terrorist launch pads up to two kilometres across the Line of Control or LoC and that "scores of terrorists were killed."
Just hours after the announcement of surgical strikes, came the news that a soldier had inadvertently strayed into Pakistani territory and had been captured.
All attempts are being made for the release of 22-year-old soldier Chandu Babulal Chauhan from Pakistani captivity, Home Minister Rajnath Singh said last week.