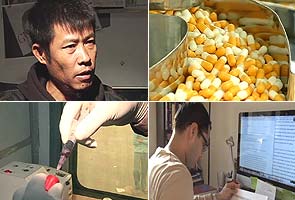 New Delhi:
What serves as one of the biggest threats against people living with HIV AIDS is multinational drug companies, producing lifesaving drugs, pushing for patents so generic companies cannot produce them at much lower prices.
However, in a much needed relief to Indian pharmaceutical companies as well as patients, India rejected a patent application filed by US-based Company, Abbott Laboratories, for the anti-HIV drugs Lopinavir and Ritonavir after a 4 year long legal battle over intellectual property rights. These are crucial drugs needed for second line treatment for patients who have developed resistance to first line drugs.
Another application for the drug Atazanavir has also been rejected.
Loon Gangte Founder, Delhi Network of Positive People, who was diagnosed with HIV 13 years ago says,"Now our Indian companies without infringing patents can produce these medicines without any fear and hesitation. It will be available cheaper and will reach the people who need it. It is a very positive thing."
Abbott's patent application was challenged by New York based non-profit organization, Initiative for Medicines, Access & Knowledge (I-MAK) along with Indian companies Cipla, Okasa and Matrix.
According to I-MAK, the drug, which was earlier, priced at around 1000 dollars per patient per year. Indian companies can produce them at much lower price of $400.
"Abbot has a history of pricing this drug much higher in developed countries that it should. A number of public health advocates have asked that abbot lower the price or license it to other companies they refused So basically, we intervened in India because we knew that Indian companies will be able to make a more affordable version," says Tahir M Amin, Director I-MAK.
So far 5 million HIV positive people are on treatment, a majority of them on cheap, generic drugs produced in countries like India, Brazil, Thailand and South Africa. Patents on lifesaving drugs can end access for them and so activists across the world are fighting against multinationals from stopping the production of generics.
Abbott is expected to challenge the patent rejection, but for now millions of HIV-positive patients around the globe can celebrate this major victory.