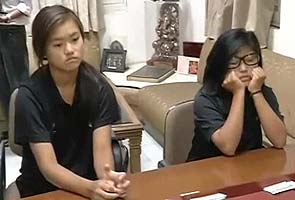 New Delhi:
India on Saturday lodged a strong protest with China on the issuance of stapled visas to two young archers from Arunachal Pradesh.
"The protest was lodged in Delhi today (Saturday)," an official source told IANS.
Maselo Mihu and Sorang Yumi were the only two archers in the 24-member squad to be given stapled visas. China lays claim to Arunachal Pradesh and considers the northeast Indian state as "disputed".
The Archery Association of India (AAI) on Friday denounced China for giving stapled visas to the two archers, calling it as an affront to India's sovereignty and integrity.
AAI president Vijay Kumar Malhotra said China has indulged in such mischievous activities far too often challenging the territorial integrity of India. The Chinese embassy has issued stapled visas for Indian citizens hailing from Jammu and Kashmir and Arunachal Pradesh in the past.
Prime Minister Manmohan Singh is slated to visit China later this month.
The two archers were part of the 24-member contingent for the Youth World Archery Championships to be held from October 13 to 20 in Wuxi, China.