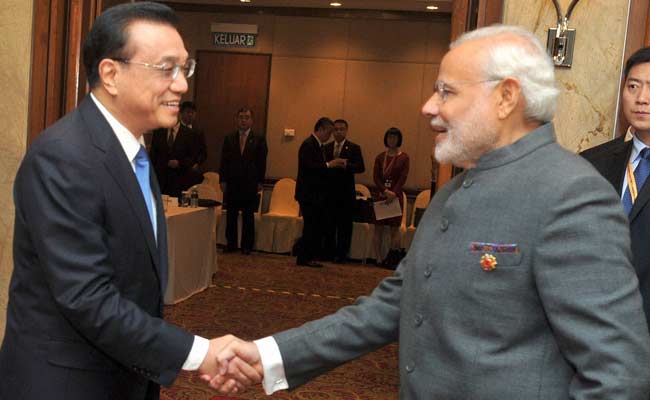 Beijing:
Calling for close Sino-India cooperation for clean energy development, a state-run Chinese daily today said the India-led solar alliance may be the highlight of next week's Paris climate conference.
"India boasts a huge market. Currently, more than 300 million people in the country's rural areas are not hooked up to the grid. By adopting solar power to generate electricity, New Delhi hopes to remove the bottleneck of fossil fuels and enter into an era of clean energy," an article in Global Times said.
"The India-led solar alliance may be a highlight of the upcoming Paris conference," the article said.
"From a long-term perspective, Beijing and New Delhi can jointly exploit energies on the moon. They can put solar panels on the moon, using existing technology to transfer the energy to Earth," the article titled 'India offers bright future for solar power' said.
"China and India have plenty of room for cooperation. If they cooperate on technological aspects such as coal development, electricity generation from renewable energies, energy-saving and environmental protection as well as nuclear technologies, India can increase its energy supply with relatively low costs and promote the usage of clean energy.
This may also expand China's overseas market," it said.
India has its own unique natural potential for developing solar power energies.
"India has the highest number of daylight hours among the world's top 20 economies. Since (Prime Minister Narendra) Modi took power in 2014, remarkable progress has been made in solar power projects. In recent years, India has pushed forward the construction of renewable energy, especially solar power," the article said.
"Besides abundant solar power, the moon also provides another kind of energy which may be the necessary energy for humanity -- fusion power. Helium-3 has the potential to be used as fuel in future nuclear fusion power plants," the article said.
"The Chang'e 1 mission has found Helium-3 distributed widely in lunar soil. If fusion power can be commercialised, it can satisfy the energy needs of all mankind for at least 10,000 years," it said.
Ahead of the crucial Paris climate talks, Prime Minister Narendra Modi has invited China to join the International Solar Alliance proposed by India.
PM Modi extended the invitation to China during a meeting with his Chinese counterpart Li Keqiang on the sidelines of ASEAN-India Summit last week.
The idea of solar alliance was mooted by PM Modi during the the India-Africa Forum Summit last month.