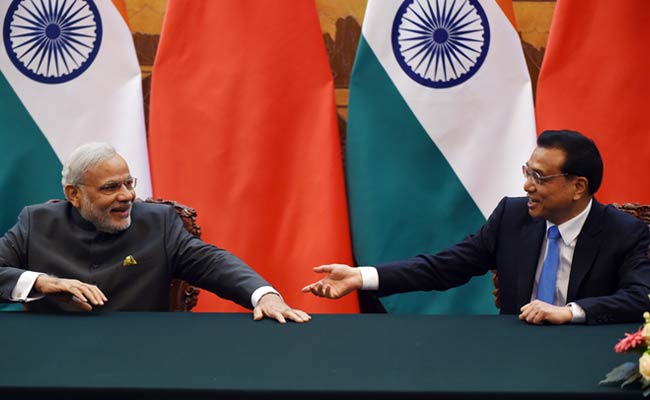 Beijing:
Three more Indian cities will have Sister Cities in China and provincial ties will be established between Karnataka and Sichuan. This was one of the 24 agreements signed between India and China this morning during Prime Minister Narendra Modi's three-day maiden visit to the country.
The Sister Cities will be Chennai-Chongqing, Hyderabad-Qingdao and Aurangabad-Dunhuang. The two countries expressed hope that this will enhance people-to-people exchanges and foster greater mutual understanding.
The two countries have also created a forum for leaders to enhance cooperative federalism, said foreign secretary S Jaishankar. "An agreement has also been signed on sister-state relationship and sister-city relationship."
Regarding the India-China state leaders' forum, PM Modi said it was the first such interaction India will hold with any country. "This is consistent with my firm commitment to cooperative federalism in India," he said.
Sister Cities exchange notes and look to bring synergy in various areas including education, culture, sports, youth affairs, urban planning, waste water management, infrastructure, environment, public health and exchange of trade and commerce.
During President Xi Jinping's visit to India in September, an agreement was signed establishing Sister City relationship between Ahmedabad and Guangzhou. Gujarat and Guangdong had become Sister Provinces.
In October 2013, three metros of India found Sister Cities in China -- the pairs were Delhi-Beijing, Bengaluru-Chengdu and Kolkata-Kunming.