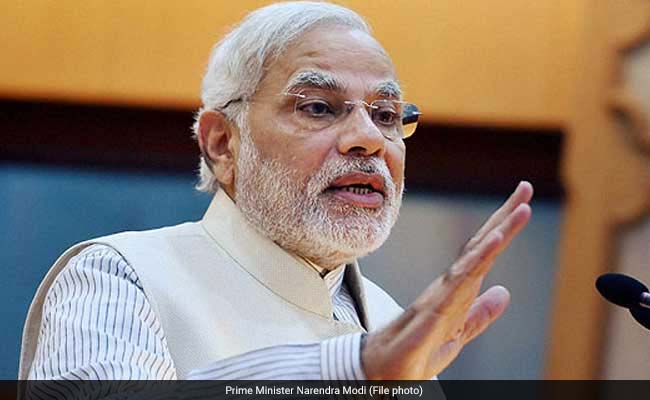 Highlights
India owes Iran nearly $6.5 billion for crude imports
Iran wanted to be paid in euros instead of rupees after sanctions lifted
PM Modi will head to Iran for a two-day visit on May 22
New Delhi:
Just weeks before Prime Minister Narendra Modi visits Iran, India has accelerated a plan for how to pay nearly 6.5 billion dollars it owes to Tehran for crude oil imports.
Turkey's Halkbank has been identified to facilitate the payment. "The money will be paid in euros," Saurabh Kumar, said India's ambassador to Iran.
India is one of the biggest customers of Iranian crude, and is set to import at least 400,000 barrels per day from Iran in the year from April 1, but it has built up a backlog of payments for three years when Iran was under sanctions over its nuclear programme.
The Prime Minister will travel to Iran on May 22 and will spend two days there.
Oil Minister Dharmendra Pradhan travelled to Iran last month to push for development rights to the vast Farzad B gas field in Iran.
State-run ONGC (Oil and Natural Gas Corporation) discovered the offshore block in 2008, but was unable to get permission to develop it because of the sanctions against Iran. Mr Pradhan also discussed India's interest in developing Chabahar port in Tehran and building industrial complexes there.
India was one of a few countries that never halted oil imports from Iran during sanctions that were partly lifted in January. India is Iran's second-biggest oil client after China.
After the international quarantine of Iran for years, its banking and financial systems will take some time to integrate with global processes, so India has limited options for how to route its payments. Although most restrictions on Iran have been lifted, the United States maintains some sanctions and a trade embargo. This means banks cannot use the dollar for any deals with Iran, while US banks are barred from doing business outright.
An Oil Ministry official told NDTV," While the payment of dues issue is in the throes of being resolved with the help of the External Affairs Ministry, the other matter to be sorted is regarding the shipment of crude oil from Iran." Iran was using its own shipping lines to deliver the crude because major shipping entities could not be involved because of the restrictions on trade wih Iran. Now, Tehran wants India to make its own arrangements.