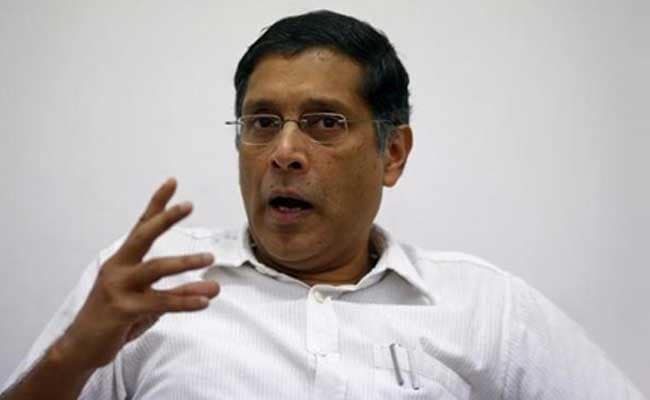 New Delhi:
Chief Economic Advisor Arvind Subramanian on Monday said that India was an under-performer despite its level of political institutions, adding that an over eight per cent growth was easily doable for the country in medium term.
"India is an under-performer despite the level of its political institutions. The level of political institutions it has compared to other countries, it should support a higher growth," Mr Subramanian said at a book discussion on "India's Long Roads - The Search For Prosperity" by author Vijay Joshi.
"We are already growing at over seven per cent. Growth of eight per cent or more is eminently doable, subject to the international environment being cooperative," he added.
For the current fiscal, however, he urged a wait and watch policy, saying "so far the monsoons are good".
India grew by 7.6 per cent in 2015-16 with the finance ministry hoping for an eight per cent growth in the current fiscal riding on hopes of a good monsoon.
The chief economic adviser said to bring about radical reforms in a "medium large country like India, which is not facing a crisis" is difficult.
"The fact that we are not in a crisis, radical reform becomes difficult. We are hopeful of change. It can come by central government, dynamism of decentralisation and competitive federalism. That's going to be the way forward for India. My standard is of persistent, encompassing and incremental reform," he said.
"However, expectations of big bang or radical reforms in India is a historically unreasonable standard as the incentives of reforms are shaped in different ways...for a country like India that is not facing a crisis and is unwieldy with power widely dispersed," he added.