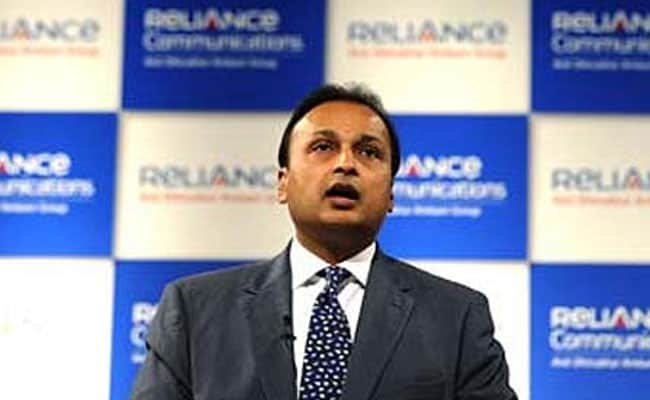 New Delhi:
Tycoon Anil Ambani, who controls Reliance Communications, is due to hold a media briefing today to reassure investors after worries over the telecom firm's heavy debt load rattled markets and triggered ratings downgrades.
A briefing would mark a rare appearance by Mr Ambani, 57, reflecting the difficulties facing Reliance Communications, widely known as RCom, the country's seventh-ranked telecom by customer share.
Mr Ambani has a net worth of $2.7 billion, according to Forbes.
Once the flagship in his business empire which includes power and finanacial services, RCom has seen its market value slashed by a third after shares have plunged since early last month when ratings agency ICRA downgraded its debt over concerns about its profitability and debt loads.
Separately, banks that have lent to RCom are also meeting in Mumbai today to discuss a possible restructuring of loans owed by the carrier, according to senior bankers with direct knowledge of the matter, said news agency Reuters.
RCom has seen its shares plunge further this week to a series of record lows, while its bonds have also tumbled, after posting last Saturday a second consecutive quarterly loss in a sector beset by an intense price war.
The loss has reinforced concerns about RCom's ability to service nearly $7 billion of net debt - including local and foreign currency loans and bonds - or more than nine times its operating earnings for the year to March.
Mr Ambani took control after the Reliance empire founded by his father was split into two, with parts of it also going to elder brother Mukesh Ambani, currently India's richest man.
RCom has been beset by a squeeze impacting India's telecoms sector, after Mukesh's Reliance Industries - whose main business is oil refining and petrochemicals - ploughed more than $30 billion into a Reliance Jio Infocomm that has sparked an intense price war by offering free voice and cut-price data.
At its peak, RCom was a dominant player in India's telecoms sector but today is a small player in an evolving sector.
Fitch Ratings on Thursday downgraded RCom further into junk territory, and warned of a potential default, days after rival Moody's Investors Service had also slashed its ratings.
The company has sought to assuage concerns by saying it intends to cut its debt load by about 60 percent by repaying Rs 25,000 Crore ($3.88 billion) worth of loans by end-September, using money from an expected deal to merge its wireless unit with a rival and the sale of a stake in its mobile masts business.
RCom is also seeking to buy time by deferring its loan installments and talking with lenders.