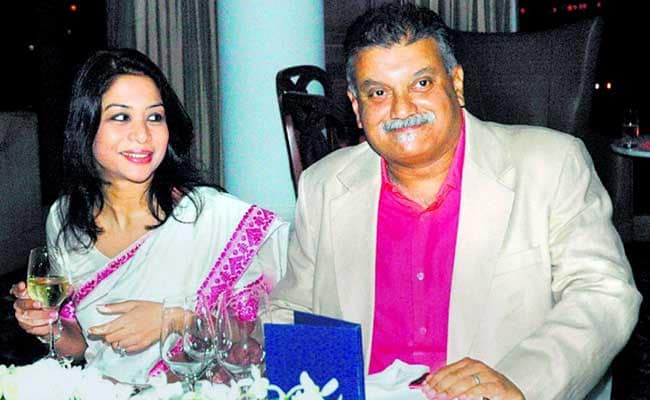 New Delhi: The home in Chennai of former Finance Minister P Chidambaram and his son Karti Chidambaram was raided by the CBI yesterday as part of an investigation into suspected "criminal misconduct" in foreign investment approvals to a company linked to jailed media tycoon Peter Mukerjea and his wife Indrani. The country's top investigating agency alleges that Karti Chidambaram's company helped a media company circumvent limits on foreign investment when his father was minister. Mr Chidambaram and the Congress have rubbished the allegations and described the raids as political vendetta.
Here is your 10-point cheat-sheet to this story:
Searches were carried out at more than a dozen places after an FIR or police complaint named Karti Chidambaram as an accused in foreign investment approvals granted in 2008 to INX Media, a company founded by Peter and Indrani Mukerjea.
The Mukerjeas are in jail in connection with the murder of Indrani's daughter Sheena Bora. Sources say clues on the INX Media deal emerged from investigations into the sensational murder, during which the financial transactions of the Mukerjeas were closely scrutinized.
CBI sources say they are investigating the charge that Karti Chidambaram's company received a bribe for helping INX Media, which got an FIPB or Foreign Exchange Promotion Board approval for foreign investment worth Rs 4.62 crore, but eventually raised around Rs 305 crores. The company allegedly also made a 26 per cent investment in its news channel INX News though it didn't have permission.
INX Media, faced with questions by the Income Tax department, allegedly contacted Karti Chidambaram, whose company advised it to file a fresh request for approval. For its help, Karti Chidambaram's company was allegedly paid Rs 10 lakh. He allegedly also received Rs 3.5 crore through payments in the name of companies linked to him.
The FIR doesn't name Mr Chidambaram but refers to his role as finance minister at the time. The CBI says Finance Ministry officials ignored the request of taxmen to investigate how the company raised so much investment without approval.
INX Media went to the Finance Minister's FIPB unit and got an approval, which was also signed off by the Finance Minister. This legalized what the company had already done without permission.
"Such deceitful and fallacious proposal was favourably considered and approved by then Finance Minister," the CBI says in its FIR.
In a statement, Mr Chidambaram said: "FIPB approval is granted in hundreds of cases. The five Secretaries who constitute the FIPB, the officials of the FIPB Secretariat and the competent authority in each case are the public officials. There is no allegation against any of them. There is no allegation against me." Stating that every case was processed according to law, Mr Chidambaram said: "The government, using the CBI and other agencies, is targeting my son and his friends. The government's aim is to silence my voice and stop me from writing, as it has tried to do in the cases of leaders of Opposition parties, journalists, columnists, NGOs and civil society organizations. All I will say is, I shall continue to speak and write."
The BJP's Piyush Goyal said Mr Chidambaram is accountable for his son's actions. "The main question is why beneficiaries of FIPB approval gave money to Karti Chidambaram," he said.
"First it was the Enforcement Directorate, then Income Tax and now the CBI. Everyone knows how much my father writes and that's why they are doing this. I have done no business with INX, never have I interjected in the ministry... This is all bogus I will face this legally," said Karti Chidambaram outside his office in Chennai this evening.