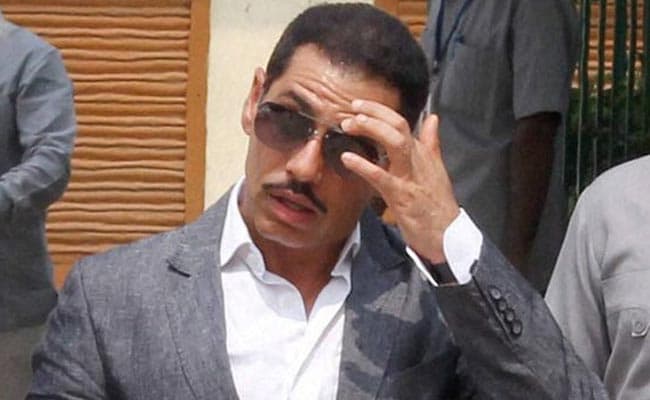 New Delhi:
The ruling BJP opened a new front in the raging Rafale row on Monday, accusing Congress president Rahul Gandhi of a "conspiracy, internationally" to sabotage the fighter aircraft deal and benefit his brother-in-law Robert Vadra.
The BJP also alleged that the previous Congress-led government had cancelled the fighter jet deal with France as a company linked to Robert Vadra was not accepted as "middleman".
This was hours after Rahul Gandhi tweeted a new jibe - "India's commander-in-thief" - without naming Prime Minister Narendra Modi.
The BJP alleged that Rahul Gandhi wanted the Rafale deal scrapped to help a firm linked to his sister Priyanka's husband Robert Vadra, and former French president Francois Hollande was part of the "nexus" to sabotage the deal.
BJP leader and Union minister Gajendra Shekhawat claimed that arms dealer Sanjay Bhandari had links with Robert Vadra. "They (Vadra and Bhandari) represent themselves as middlemen at many defence expos but they have not got a big breakthrough yet. The then government wanted that the French firm should accept it (Vadra's company) as the middleman. But since it did not materialise, the deal with Dassault was cancelled," the minister said.
Referring to ex-French president Hollande, who said last week that France had no choice in picking Anil Ambani's Reliance Defence as an offset partner for Rafale maker Dassault as part of the deal, Mr Shekhawat said: "How Rahul Gandhi and he are linked as a part of nexus, and are trying to sabotage the deal needs to be understood."
Defence Minister Nirmala Sitharaman also spoke about an "international dimension" to the Congress president's attack on the Prime Minister, and told reporters that Hollande's comments were not a coincidence.
The ministers were fielded for a counter-attack as Rahul Gandhi kept up his offensive against the prime minister. At his constituency Amethi in Uttar Pradesh on Monday, he repeated that "the chowkidar (watchman) had committed chori (theft)."
The Rafale controversy took a new turn last week after the comments of Hollande, who was French president when the Rs 59,000 crore deal was announced. He was quoted as saying by French publication 'Mediapart' on Friday that the Indian government proposed the name of Reliance as offset partner for the French aerospace giant.
A day later, when asked by AFP whether India had put pressure on Reliance and Dassault to work together, Hollande said he was unaware and "only Dassault can comment on this".
PM Modi announced the purchase of 36 Rafale fighters after talks with Hollande on April 10, 2015, in Paris.