Srinagar:
The six young policemen, who were
shot dead by terrorists in Kashmir's Anantnag last week
, have left behind grieving families, bereft not just of a deeply loved family member, but also the main bread earner.
32-year-old Sub Inspector Feroz Ahmad Dar
was the only earning member of his family. They will now receive Rs 10 lakh as compensation - significantly lower than Delhi, where the chief minister recently announced Rs 1 crore as compensation for a policeman's family. Similarly, the families of policemen killed in the line of duty get Rs 65 lakh in Bihar, 56 lakhs in Uttar Pradesh, 54 lakhs in Chhattisgarh and 44 lakhs in Andhra Pradesh.
Jammu and Kashmir Chief Minister Mehbooba Mufti met the family of
Feroz Ahmad Dar
on Monday, but beyond words of sympathy, she had very little to offer. Frustrated with the lack of response, around one lakh state police personnel are donating their one-day's salary to help the families of the 19 policemen killed in terror attacks this year. The state police chief has now written to the centre to rectify the discrepancy.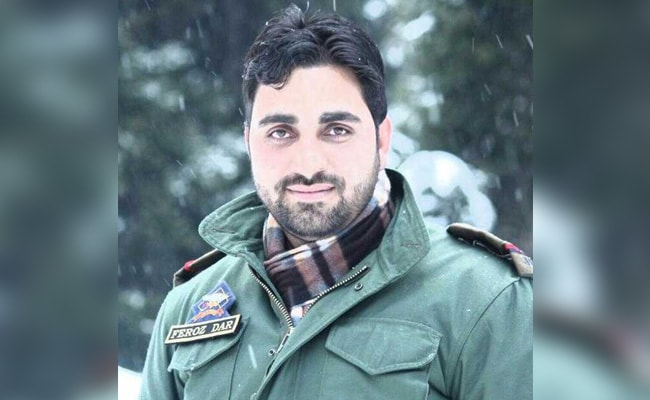 "Martyrdom is equal. Whether central forces jawan loses his life or state police jawan. The suffering of both the families is the same. We have taken up with the Government of India that that amount should be paid equally," said SP Vaid, Director General of Police.
Off camera, police jawans say they are being discriminated against by the government, despite fighting a war for the country.
And it's not just attacks on policemen, their families are also vulnerable - their houses are being raided by terrorists. The DGP said they are aware of the grave challenge local policemen face.
"The job of J&K police jawan is much more difficult than jawans who come from outside state. The local policeman lives in the same society but he is virtually socially ostracised," said Mr Vaid.
As per official records, more than 1500 policemen have sacrificed their lives in the 27 years of militancy, but they die as unsung heroes.
Election Results for Lok Sabha Election 2019 will be out on May 23. Get the latest election news and live updates on ndtv.com/elections. Catch all the action on NDTV Live. Like us on Facebook or follow us on Twitter and Instagram for news updates from each of the 543 parliamentary seats for the election 2019