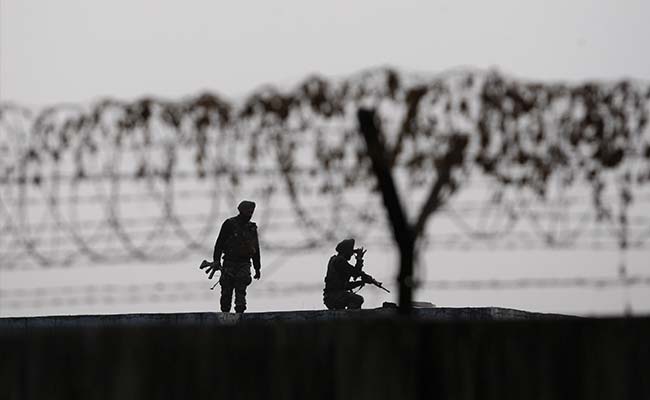 New Delhi:
One of the terrorists who attacked the Pathankot air force base in January spoke to his mother in Pakistan on the cell phone and asked her to throw a feast for his friends after his death, reveal call intercepts submitted in court today by the National Investigation Agency (NIA).
Nasir Hussain of Vehari in Pakistan made multiple calls to his handlers and relatives from the two cell phones he and other terrorists snatched from locals while the group made its way to the Pathankot base, the agency said in its charge-sheet, wrapping up an 11-month investigation into the attack in which seven soldiers were killed.
Pakistan-based Jaish-e-Mohammad chief Masood Azhar has been named the mastermind of the attack. The NIA has cited proof that all four terrorists were from Pakistan.
Nasir Hussain, during an 18-minute conversation with a woman he addressed as his mother, asked her to record the conversation, according to the transcripts.
"Nasir also asked her to host a "dawat" (feast) for his "derawala friends" after his death. The terrorist, Nasir also took the names of some of the members in his family / relatives, viz, Mudassir, Mariyam and Altamash, in the conversation. Nasir also disclosed that they were hiding inside the Air Force Station... and waiting to carry out the terror attack," said the agency, quoting the transcripts.
Hussain told his mother that the group infiltrated into Indian territory "do baje" (2 am) on December 30, 2015, three days before they attacked the military base and killed seven soldiers.
"He also spoke to his brother or cousin who was referred to by the name Babar, and to another person name(d) Munna," says the charge-sheet.
Going by Hussain's conversation with his mother, the telephone call was made while the terrorists were hiding inside the air base.
The calls were made around 9.20 am on January 1 to Pakistan telephone number +92 3000 957 212. It belonged to Khayam Bhatti, also known as Babar Bhatti, a local merchandise shop in Sialkot, said the NIA.
"Hussain also disclosed the names of his other three associates as Hafiz Abu Bakar, Umar Farooq and Abdul Qayoom," the NIA said. It said that Hussain tried to call on the same number around 8.40 am but there was no response.