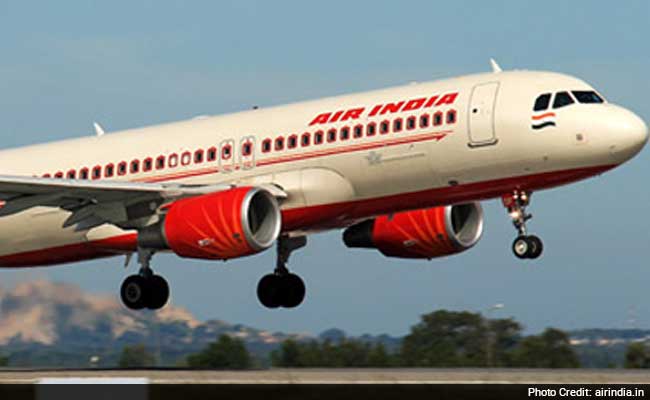 New Delhi:
India on Sunday evacuated 670 Indian nationals - including 488 from Sana'a by three Air India flights - from Yemen, taking the total number of Indians rescued from the war-ravaged nation to nearly 2,300. It is the "largest evacuation" by air in a day from the region.

"Air India conducted three successful flights out of Sanaa and evacuated 488 Indians. It was the largest evacuation so far," foreign ministry spokesperson Syed Akbaruddin said on Sunday.
A C-17 Globemaster of the Indian Air Force, with 225 on board, landed in Mumbai at 10:35 pm on Sunday. Another arrived in the city around 1 am carrying 229 people.

203 others were also rescued from Ash Shihr port by Indian Navy vessel INS Sumitra.
INS Sumitra lives up to its name- "good friend" 203 evacuated from Ash Shihr 182 Indians and rest from 7 other countries Heads 2 Djibouti

Syed Akbaruddin (@MEAIndia) April 5, 2015

INS Sumitra could not make a stop in Al Mukalla port on Saturday and hence it was diverted to Ash Shihr port, about 25 km Northeast of Al Mukalla. From there, the evacuees were transferred to INS Sumitra using smaller boats under Operation Raahat.

Navy officials said people were rescued amid "grim" conditions from Yemen's Al Mukalla city, which has fallen into the hands of Al-Qaeda.


Due to the security situation, INS Sumitra had anchored about three kilometres outside the port.
"The ship is expected to reach Djibouti tomorrow noon from where they will fly back to India in an Indian Air Force aircraft," said defence sources.
"Situation in the area remains grim and as per last reports. All Indians have been evacuated from the Mukallah area," a Navy official said.
Official sources said the evacuation Operation Raahat will continue irrespective of the deteriorating situation across Yemen. "We hope to complete the evacuation operation in the next few days," they said.
A no-fly zone enforced in Yemeni airspace by international coalition has made it difficult to evacuate Indians by air. India has been requesting Saudi Arabia to allow aerial sorties to Sana'a on daily basis.
As per the official estimates, the number of Indians across Yemen was around 4,000 out of which 1,000 were women married to Yemeni nationals.