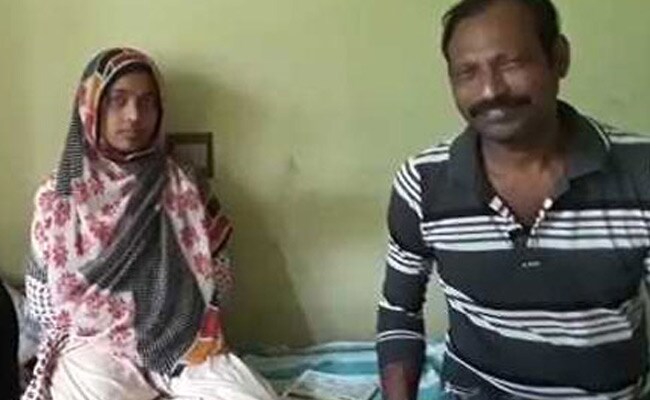 New Delhi:
Ninety inter-faith marriages that took place in Kerala over the last two years are being examined by the central counter-terror agency National Investigation Agency mandated to see if there were organised groups preying on vulnerable Hindu women to recruit them as terrorists.
A senior NIA official told NDTV that the agency was examining the 90 cases of inter-religion marriage received from Kerala Police over the last few days.
In 23 of these cases, he said, the investigators hoped to be able to link the individuals concerned to the Popular Front of India, a radical Islamic outfit that has been under the scanner of security agencies after its members chopped off the hand of a professor in Kerala in 2010. The attack was described as retaliation for a "blasphemous" question he had put to his students in a college.
The officer said over 60 PFI activists have already been questioned in this connection.
In August, the
Supreme Court had ordered the NIA to probe
if the marriage of 24-year-old
Akhila Ashokan
, who took the name Hadiya after conversion, to a Muslim man was a case of love jihad, a term coined by Hindu groups to allege an Islamist strategy to convert Hindu women via romance to recruit them for terror.
But a NIA officer says it will need to go beyond establishing a link between people connected to the PFI after converting the partner to Islam and the inter-faith marriages. The agency will also need to find evidence that the conversion was taking place to train them for terror activities.
The counter-terror agency says it has recorded statement of three women who say they were lured to convert to Islam.
The three include Athira alias Ayesha from Kasargod and Athira from Palakad. "We spoke to the both Athiras and both have said they were lured," a senior NIA officer said.
NIA claims that Athira alias Ayesha has recently reconverted to Hinduism after converting to Islam a few months back. She also has given a statement that she was influenced by Zakir Naik videos on Islam and observing her Muslim friends.
The second Athira from Palakad eloped with a Muslim man and converted to marry him.
In both cases, the NIA suspects the role of Popular Front of India (PFI).
NIA officers say they are probing the role played by Sainaba, president of PFI's women's wing, the National Women's Front, or NWF, in the
Athira and Hadiya cases
. The agency, which was reported to have told the government to outlaw the PFI last month, says it suspects the PFI affiliates too were mentoring the girls.