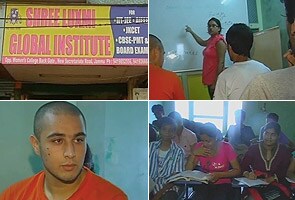 Jammu:
For over two months now, educational institutions have remained shut in the Kashmir valley, forcing students to leave Kashmir. However, few doors in Jammu are opening up for them. Some educational institutes in Jammu are giving massive discounts as students are taking readmission.
For Malik Khalid, being back to the classroom is a welcome relief. With no end to the curfew and strikes in Srinagar, he felt his dream of becoming an engineer would never be fulfilled.
So he moved to Jammu and joined a coaching institute.
"We are facing difficulties from all sides. Our studies are suffering, the syllabus is incomplete and we won't get any concessions when we appear for the entrance exams later," said Malik Khalid
Almost, 1000 students have moved from Srinagar to Jammu to study in the past two months. For coaching institutes in Jammu it's a bonanza. They are competing on discount prices to attract more and more students.
"Most parents want to send their children to Jammu. We receive 60 to 70 calls each day and we are offering 50 to 60 per cent discount to the students from Kashmir," said Surpreet Kaur, in charge Admissions, SLG Institute Jammu.
In the diplomatic tug-of-war, education has been the worst casualty in the Kashmir valley. With peace playing hide-and-seek in the Valley, it appears more and more students will have to shift base to different places.