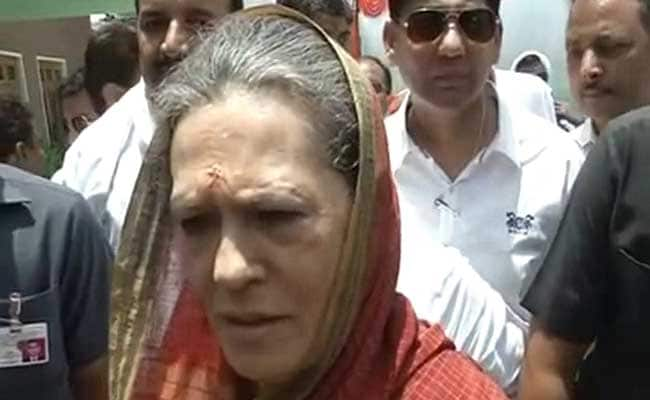 Highlights
Sonia Gandhi was admitted in hospital on Sunday
Doctors say she is better and will be discharged tomorrow
She will meet West Bengal Chief Minister Mamata Banerjee next week
New Delhi:
Congress president Sonia Gandhi has been admitted to Delhi's Sir Ganga Ram Hospital after a bout of food poisoning. Hospital chairman DS Rana said the 70-year-old, who was admitted on Sunday, is better and will be discharged today. From her hospital bed, Mrs Gandhi on Tuesday called West Bengal Chief Minister Mamata Banerjee. The Trinamool Congress chief is expected to be in Delhi on May 16 to meet her.
The two leaders are expected to discuss the Presidential elections. President Pranab Mukherjee's term comes to an end on July 24 and there are speculations that the Narendra Modi government is considering a fresh face for the office.
Mrs Gandhi had been away from the public eye in the run up to the latest round of assembly elections. She had not campaigned even in her family turf in Amethi and Rae Bareli. Her last public appearance was at a rally in Varanasi in August, when she had been taken ill mid-way and had to be brought back to Delhi. In March, she had returned from the US where she had gone for medical treatment. The party has not revealed anything about her medical condition.
But over the last month, she has been back on the party's drivers' seat. With son and party vice president Rahul Gandhi, she had held a series of informal meetings with leaders of opposition parties to scout for possible Presidential candidates. A structured meeting is pending.
The Congress has said it would consider a consensus candidate if the Prime Minister consults them - a scenario party leaders say is unlikely. The leaders of the party have also said they are open to a second term for President Mukherjee. Mr Mukherjee, however, has said he would consider it only if the government asks him.