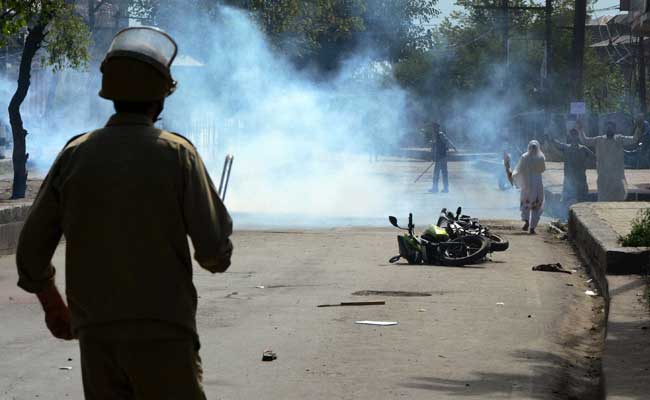 Highlights
Pakistani flags often used in protests in Kashmir
Chinese flags make an appearance, also found in anti-terror raids
Chinese flags found in Baramulla with anti-India pamphlets, petrol bombs
Srinagar:
Possibly for the first time in Kashmir, Chinese flags have been found in raids along with material that was allegedly to be used by terrorists - petrol bombs, anti-India publicity material, unauthorized cellphones and documents linked to terror groups Jaish-e-Mohammed and Lashkar-e-Taiba.
After a hiatus of 100 days, security forces carried out extensive searches yesterday in the town of Baramulla, one of the most volatile centres in the nearly three-month long unrest that seared the Kashmir Valley after July's shooting of Burhan Wani, the 22-year-old terrorist who had won a big local following.
Baramulla, located little over 55 km from Srinagar, was firmly in the control of the massive mobs that would defy curfew to attack security personnel and their property, including bases and vehicles. The violence has ebbed in recent days. Yesterday's raids were carried out in areas where Chinese flags had been spotted in large demonstrations.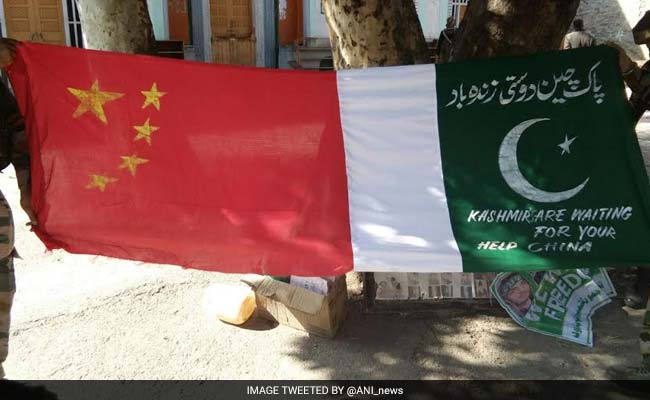 Though Pakistani flags being waved by protesters is not uncommon, intelligence agencies feel that the use of China's flags is intended as an irritant for security forces.
"Over 700 houses were searched in a span of 12 hours on October 17 in an extensive search operation in old town in Baramulla," an army spokesman said, adding that the raids were carried out in 10 locations where stone-pelters and suspected terrorists were allegedly being sheltered.
After Burhan Wani was shot dead, Pakistan eulogized him as a martyr leading "a new freedom movement in Kashmir." The protests triggered by his death left more than 90 people killed and over 10,000 injured including security personnel. India has accused Pakistan of inciting and funding the riots.
After terrorists last month attacked an army base in Uri, approximately 45 km from Baramulla, leaving 19 soldiers dead, India crossed the Line of Control to target gathering areas for terrorists. Prime Minister Narendra Modi is heading a campaign to globally isolate Pakistan, with far less support from China than other countries.
Pakistan is a long-term ally of China and their strategic and economic interests are especially interlinked through a new $46 billion trade corridor that links Western China to Pakistan's Gwadar port on the Arabian Sea.