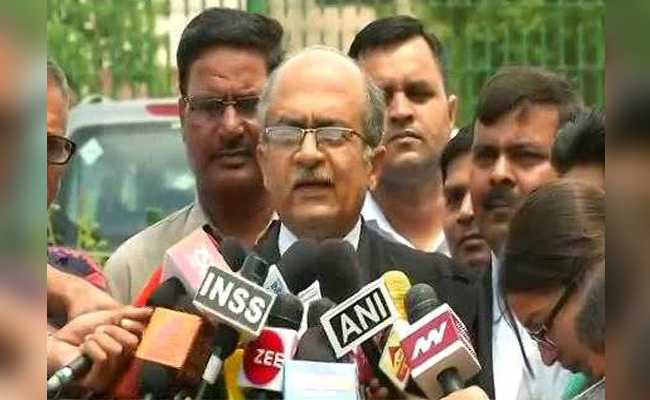 New Delhi:
Advocate Prashant Bhushan today filed an RTI seeking a copy of the administrative order constituting a five-judge constitution bench to hear the impeachment case against the CJI, hours after the Supreme Court showed reluctance to part with it.
In his RTI application, Mr Bhushan has sought information from the central public information officer of the Supreme Court regarding the listing of the case before a
five-judge constitution bench
and also who had passed the administrative order.
"Was writ petition of Pratap Singh Bajwa and another vs Chairman, Rajya Sabha and another listed on May 8 before a constitution bench by way of an administrative order? If yes, who has passed the order above mentioned," the RTI application filed by Mr Bhushan said.
It further said, "Kindly provide me the copy of the order and allow me to inspect the concerned file along with any file noting concerning the said order".
Two Congress lawmakers, who had challenged the rejection of the
impeachment notice against the Chief Justice of India
by Rajya Sabha Chairman, today withdrew their petition from the Supreme Court after it showed reluctance to part with the administrative order on constitution of a larger bench to hear the matter.