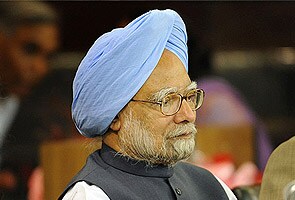 New Delhi:
The Prime Minister has written to retired chief justice of India Justice JS Verma, who headed a commission that reviewed India's sexual laws after the heinous gang-rape of a young student on a bus in Delhi last month.
(Read: full text of letter)
Dr Manmohan Singh in his note thanked the three-member commission headed by Justice Verma for "your labour of love in completing the work."
In an interview to NDTV, Justice Verma had said that the commission was not allowed to present its report to the Prime Minister. Dr Singh's letter attempts to compensate for that lapse.
"That the committee submitted its report within a short period of 30 days is testimony to your commitment and concern for public good," he wrote, adding, "On behalf of our Government, I assure you that we will be prompt in pursuing the recommendations of the committee."
The Justice Verma commission did not recommend death penalty for rapists, but has suggested enhanced punishment, including life imprisonment, for "the entire natural life of the convict" for extreme rape cases. Currently, most convicts given life in prison can leave jail after serving 14 years.
Justice Verma, who is 80, retired high court chief justice Leila Seth, who is 82, and former solicitor general of India Gopal Subramanium worked non-stop since they were appointed on December 23 to study existing laws that deal with sexual offences. They beat a tough deadline to complete their review within 29 days.
Justice Verma had told NDTV that if his commission, which was given virtually no resources by the government, could complete its work so quickly, the Prime Minister can do much more to ensure the report is exigently discussed in Parliament.