Highlights
Overall winner is Indian Institute of Science in Bengaluru
IIT Madras is the best engineering college
Delhi's Miranda House wins best college
New Delhi:
Which are the country's best colleges and universities? The results are out, as decided by the government, which is ranking educational institutions for the second year in row.
Number one across all categories is Indian Institute of Science or IISc in Bengaluru. IIT Madras has retained its position of the best engineering college, ahead of other IITs like Kanpur and Kharagpur.
In the new category of 'Overall Ranking,' IIT Madras has occupied the second position.
Miranda House, a women's college which has strong feminist credentials but has been low-profile in recent years, has beaten the much more sought-after colleges of SRCC and Lady Shri Ram College along with Loyola College of Madras, to win top spot in the newly-added colleges category.
Last year, the government rated colleges that specialise in subjects like engineering and commerce. This time around, however, it has included general colleges that offer all subjects. St Stephen's and Hindu College preferred not to be part of the comparison, though overall, the number of institutions that applied for the competition has gone up.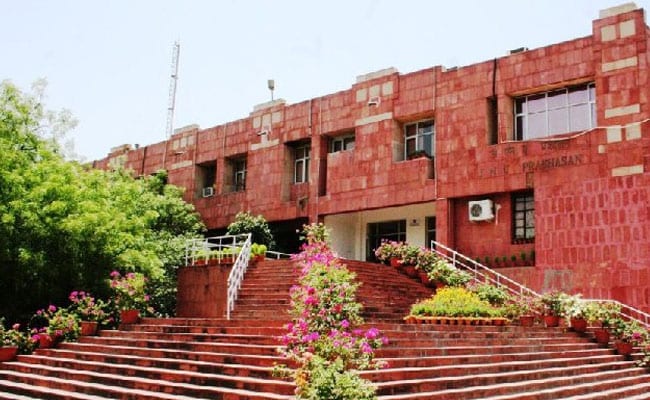 "We have taken various criteria to judge them like research papers, recruitment, and perception," said union minister Prakash Javdekar.
This provided for many surprises like Atma Ram Sanatan Dharma of Delhi University coming out as number five in the entire country, better than the likes of Madras Christian College and Kolkata's St Xaviers.
Delhi's Jawaharlal Nehru University, or JNU, has been ranked the number two university in the country just behind IISc in Bengaluru.
"They didn't get it for shouting slogans for Afzal Guru. They got it for their science department and research," said the minister, referring drily to the controversy in 2015 that saw students arrested on charges of sedition.
When NDTV asked him if the government would increase grants, or at least refrain from cutting them, as demanded by students, he was non-committal, stating, "It is 100 per cent funded by the government."