Highlights
Party has assessed a 3/3 score in all three states: BJP's Himanta Biswa
Himanta Biswa credited with BJP's expanding footprint in Northeast
BJP ends Left rule in Tripura. Hung assembly in Meghalaya
Himanta Biswa Sarma, the BJP's main strategist in the northeast, says the party has assessed a perfect three in the Tripura, Meghalaya and Nagaland results today.
"If we win Tripura and if we can regain Nagaland, have a government in Meghalaya, then our expansion in Northeast will be complete, barring Mizoram. Today will be a big day," Himanta Biswa Sarma told NDTV hours before counting.
Mr Sarma, a former Congressman who joined the BJP in 2015, has been credited with the BJP's expanding footprint in the northeast, beginning with Assam in 2016.
This time, the BJP hopes to end the 20-year run of CPI(M)'s Manik Sarkar in Tripura and take Meghalaya and Nagaland.
With a hung assembly predicted for Meghalaya, Mr Sarma is thinking ahead: "I am sure Tripura will have our own majority and Nagaland will have our majority with our allied partner. But in Meghalaya, we have to talk among parties and install non-Congress government."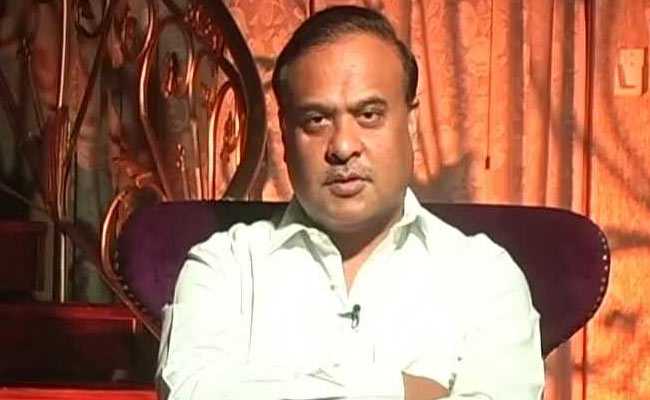 In the past two years, the 49-year-old has proved his skills in the art of tricky coalitions. Last year, he delivered Manipur even though the BJP didn't win a majority in the state. In Arunachal Pradesh, Mr Sarma convinced over 40 Congress rebels who had gone back to the party, to quit again only and join a regional party to form a government backed by the BJP.
If Mr Sarma's prediction proves correct, the BJP will further consolidate its position in the Northeast after taking Assam, Manipur and Arunachal Pradesh. The seventh Northeast state, Mizoram, ruled by the Congress, will vote later this year.
According to Mr Sarma, his mission to conquer the northeast is about "mainstreaming the northeast region" in the political landscape.
"I am in the BJP because of this. The enormous attention Prime Minister Narendra Modi and (BJP president) Amit Shah are paying the northeast is extraordinary," he said.
"In my entire poitical life, I have never seen a national political party pay so much attention to the northeast. It is about winning the hearts of the people of the northeast. People are very happy about this."
Get Breaking news, live coverage, and Latest News from India and around the world on NDTV.com. Catch all the Live TV action on NDTV 24x7 and NDTV India. Like us on Facebook or follow us on Twitter and Instagram for latest news and live news updates.