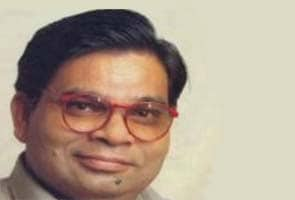 New Delhi:
A well-known Dalit scholar, Kamal Bharti, was arrested in Akhilesh Yadav's Uttar Pradesh today. He had posted a comment on Facebook criticising IAS officer Durga Shakti Nagpal's suspension.
Mr Bharti, also a writer, wrote in his post that while Ms Nagpal was suspended and charged with endangering communal harmony by ordering the alleged demolition of the wall of a mosque in Greater Noida in the holy month of Ramzan, officials in Rampur demolished a madarsa - or Islamic school - recently and also arrested its manager, but no one was suspended there.
The post, in Hindi, then alleged that this was because the demolition in Rampur was carried out at the behest UP's powerful Urban Development minister Azam Khan.
Mr Bharti was arrested soon after for promoting disharmony between two religious groups on a police complaint by an aide of Mr Khan. He has since been granted bail.
The UP government had suspended Ms Nagpal from her post of SDM of Gautam Budh Nagar late last month for allegedly ordering the removal of the wall of a new mosque being built without permission on government land in a Greater Noida village.
But several reports have said there was no communal tension in the area. A UP wakf Board member also said that Ms Nagpal had not ordered the demolition and had merely gone to the village to investigate a complaint.
Ms Nagpal's supporters say she has been suspended for taking on the powerful sand mining mafia in the area, an accusation that Chief Minister Akhilesh Yadav has denied.