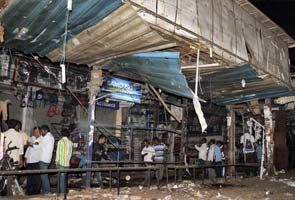 New Delhi:
The Prime Minister has described the twin bomb blasts in Hyderabad on Thursday evening as a "dastardly attack." Tweets from his office vowed, "The guilty will not go unpunished."
(Read full statement)
11 people have been killed and over 70 injured after bombs placed on bicycles exploded near two cinemas in the busy Dilsukhnagar area of Hyderabad.
(Read)
Home Minister Sushil Kumar Shinde said that intelligence alerts over the last 48 hours had suggested a possible terror attack, but said the inputs lacked specificity.
(Watch)
The Prime Minister has sanctioned Rs 2 lakh each to next of kin of those killed and Rs 50,000 each to those seriously injured.