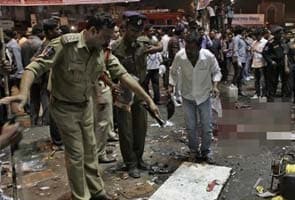 National capital Delhi, Mumbai and other major cities in the country have been put on high alert after serial blasts killed at least 14 people and injured nearly 80 in Hyderabad on Thursday evening.
Sources in the Home Ministry said the explosions in the city's Dilsukhngar were a terror strike by "a well-trained" group which timed the explosions to cause the maximum damage.
Intelligence agencies had reportedly not picked up any alerts of a possible attack in Hyderabad.
Security has been stepped up in sensitive areas, and railway and bus stations in major cities. A senior Delhi Police official said security personnel have been alerted and they were keeping a tight vigil on the city.
"We are always on alert. There is nothing to panic," the official said.