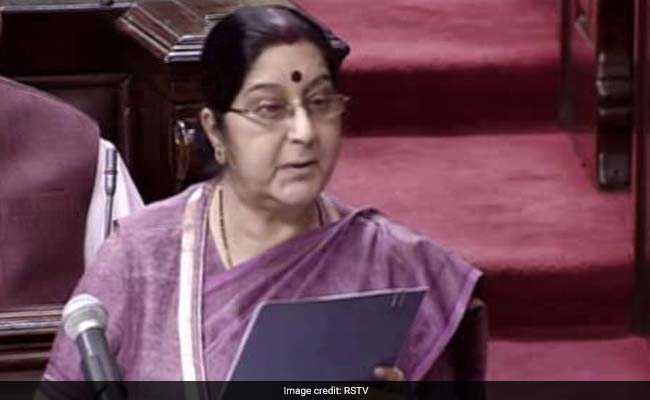 New Delhi:
The government had said it would declare 39 Indians missing in Iraq's Mosul since 2014 dead only with full evidence. In parliament today, Foreign Minister Sushma Swaraj offered that evidence. "With full proof I can say these
39 are dead
," she informed the Rajya Sabha.
Giving details of how the government confirmed the deaths, the foreign minister revealed how technology and assistance from Iraqi authorities led New Delhi to the bodies of the 39 Indians.
The bodies was detected when Minister of State for External Affairs VK Singh scoured the Badush area along with the Indian envoy and an Iraqi official.
They were told by a local about a mound around 25 km from Mosul, where it seemed like many bodies had been buried.
To determine whether the mound was indeed a mass grave,
deep penetration radars
were used.
The mound had exactly 39 bodies, with distinctive features like long hair, Sikh
kada
(bracelet), non-Iraqi shoes and IDs. The bodies were then exhumed and sent to Baghdad for DNA testing.
"We recovered ID cards, long hair,
kada
and some non-Iraqi footwear," Ms Swaraj said.
DNA testing by Martyrs Foundation has established identity of 38 Indians while there has been 70 per cent matching of the DNA for the 39th person.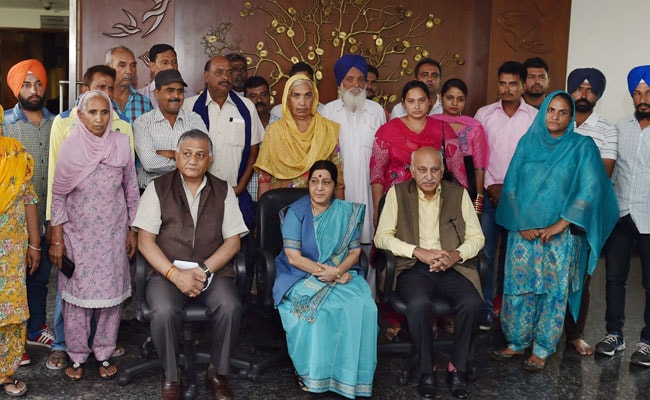 Ms Swaraj had informed parliament in December last year
that India had completed the DNA testing of the families of the 39 missing Indians and sent them to Iraq for matching with bodies in graves there.
"It was a most difficult task to get the proof. It was a pile of bodies. To track down the bodies of our people and to take them to Baghdad for DNA tests was a huge task," she added, commending VK Singh, for supervising the challenging job.
She said VK Singh even spent a night at a village in Badush, sleeping on the floor in a tiny room.
The labourers from Punjab, Bihar, Bengal and Himachal Pradesh were taken hostage when they were trying to escape Mosul - Iraq's second largest city - after ISIS invasion.
With inputs from agencies