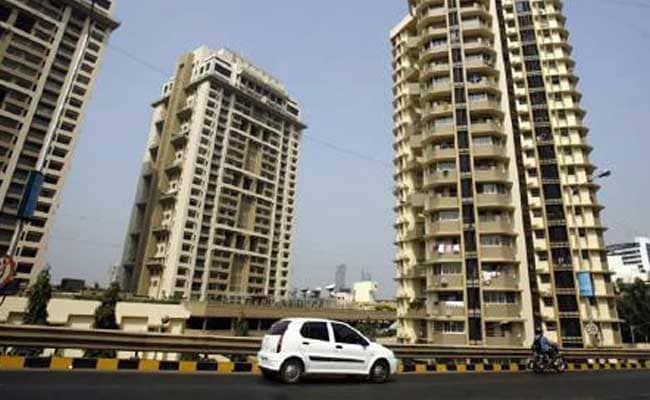 Highlights
Interest rate on home loans of more than Rs 30 lakh could get cheaper
RBI has relaxed risk-weight norms for home loans above Rs. 30 lakh
Banking shares gained after this announcement
To provide a fillip to the housing sector, the Reserve Bank of India (RBI) has relaxed the capital requirement for banks to issue home loans. The RBI has reduced the risk weight on individual housing loans with effect from June 7. With lower risk weights, a bank has to set aside less capital, thus increasing the lender's ability to lend. According to the RBI's notification, for home loans above Rs. 30 lakh and less than Rs. 75 lakh, with loan-to-value (LTV) ratio of less that equal to 80 per cent, the risk weightage has been reduced to 35 per cent. LTV ratio is the maximum amount of loan that can be disbursed against the value of a property.

Earlier, home loans (above Rs. 30 lakh and less than Rs. 75 lakh) with an LTV ratio of less than or equal to 75 per cent had a risk weight of 35 per cent and loans having an LTV of more than 75 per cent and less than equal to 80 per cent had a risk weightage of 50 per cent.

For loans above Rs. 75 lakh (with an LTV ratio of up to 75 per cent), the risk weight has been reduced to 50 per cent from 75 per cent earlier.

Meanwhile, the Reserve Bank also reduces the provisioning requirement for standard assets by 15 basis points to 0.25 per cent from 0.40 per cent earlier. This is applicable on fresh loans only. Reduction in provisioning along with cut in risk weightage is likely to make home loans of higher ticket size cheaper going ahead, say analysts.

Bankers welcomed the RBI's move. "The decision to reduce the risk weights for home loans over Rs. 30 lakh category will release capital for the banking industry and is a positive move," said SBI chairperson Arundhati Bhattacharya.


Although RBI kept key interest rate (repo rate) unchanged at 6.25 per cent, it reduced the statutory liquidity ratio (SLR), the portion of deposits banks are required maintain with them in the form of gold, government approved securities to meet their day-to-day liquidity requirement, by 50 basis points to 20 per cent starting June 24. This is likely to free up Rs 50,000 crore for banks to lend, analysts said.
Chanda Kochhar, MD and CEO of ICICI Bank said, "The SLR cut and reduction in risk weights for housing loans are positive moves that will support bank liquidity and encourage growth in housing loans."
Most banks have a sizeable portfolio of home loans of up to Rs. 75 lakh, analysts say. As capital costs will come down due to lower risk weight, the RBI's move could translate into lending rate cuts in the future, analysts added.
The banking sub-index of National Stock Exchange-Nifty Bank- rebounded sharply to hit a record high of 23,606 after RBI made this announcement on Wednesday.