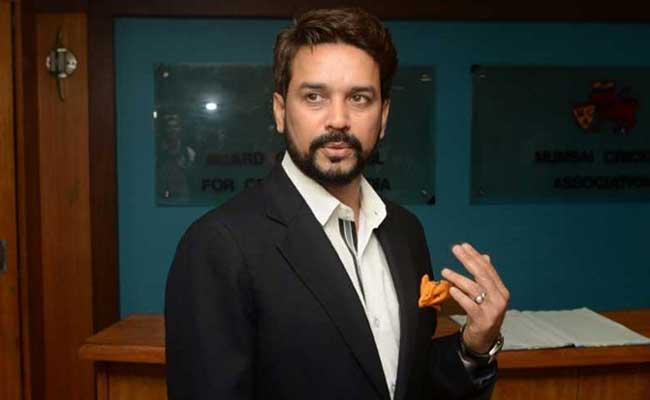 Highlights
People voted for change from corrupt Congress government: Anurag Thakur
BJP snatches Himachal Pradesh from Congress
Himachal Pradesh elections fought on local issues like corruption
New Delhi:
The BJP is heading for a "landslide victory" in Himachal Pradesh, said Anurag Thakur, BJP parliamentarian and son of the party's Chief Ministerial candidate Prem Kumar Dhumal. The party is well ahead of the Congress, leading in more than 40 of the state's 68 seats. The Congress is trailing with a little over 20. A win in 46 seats will give the BJP two-thirds majority in the state. The poll of exit polls - an aggregate of eight surveys by television channels - shows the BJP getting 47 of the hill state's 68 seats.
"As per the latest trends, BJP is going to have a landslide victory. People have voted for change from the corrupt Congress government," said Mr Thakur, a three-time lawmaker from the state's Hamirpur parliamentary seat.
The state's youth Congress president and Virbhadra SIngh's son Vikramaditya Singh, who is contesting from Shimla Rural seat, however, said, "I am sure that in the end, Congress will be victorious and form government in the state".
Unlike Gujarat, which was seen as a referendum on demonetization and the Centre's flagship Goods and Services tax, the election in Himachal Pradesh had been fought on local issues. Corruption had been one of the central points, with the BJP building its campaign around the allegations against the Chief Minister.
Still, the campaign had been spearheaded by Prime Minister Narendra Modi, who held seven rallies in the tiny hill state. Mr Dhumal, a former Chief Minister of the state, was named the man for the top job only a week before the November 9 elections.
The announcement came after Congress taunts that the party did not have a credible face to pitch against Virbhadra Singh, the Congress stalwart in the state. Mr Dhumal, has held the top post alternately with Mr Singh since 1998 in the state, which swings between the Congress and the BJP every five years.