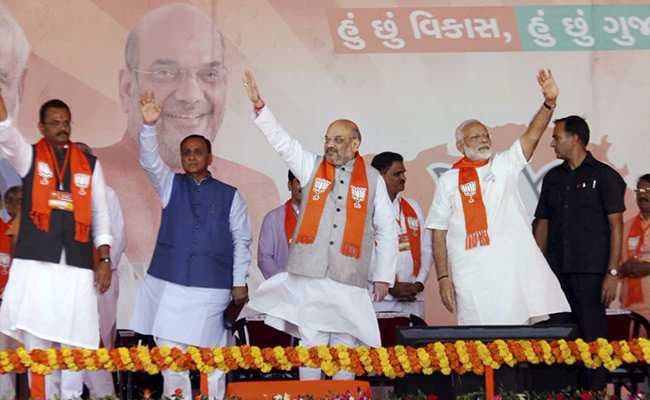 New Delhi:
After the BJP emerged victorious in the assembly elections by defeating the Congress in both Himachal Pradesh and Gujarat, the party is now mulling decision on chief ministers for these states. As the party's presumptive state chief for Himachal Pradesh, PK Dhumal lost his seat in the polls, speculations are rife as to who the next chief minister of the state would be. During the Gujarat election campaign, Amit Shah had said that incumbent chief minister Vijay Rupani was the party's face in the state. The BJP has decided to send two teams headed by Arun Jaitley and Nirmala Sitharaman to Himachal Pradesh and Gujarat as observers. Mr Jaitley is scheduled to make his visit to Gujarat today.
Here are the highlights for next chief ministers Gujarat and Himachal Pradesh:
Vijay Rupani to remain Gujarat chief minister, Nitin Patel to be Deputy chief minister, say sources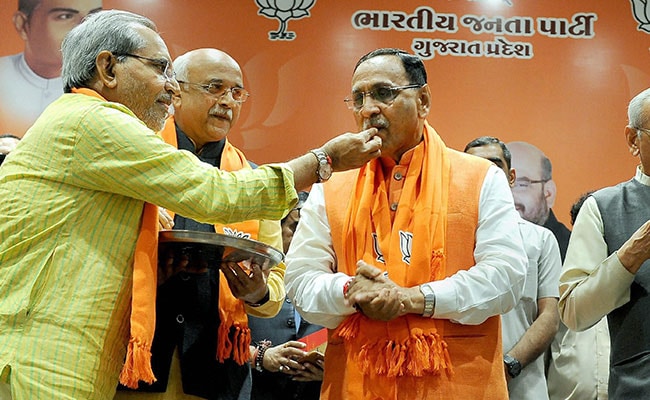 Arun Jaitley, Saroj Pandey to meet BJP lawmakers in Gujarat
Arun Jaitley to meet BJP lawmakers in Gujarat today to take a call on Gujarat Chief Minister. He will be attending the meeting along with party's general secretary Saroj Pandey.
Added to the list of probables for chief minister are union ministers Purshottam Rupala and Mansukh Mandaviya, both prominent Patel or Paatidar leaders from Saurashtra, the region where the BJP lost most heavily.
Vijay Rupani, outgoing chief minister, remains a frontrunner, but his claim to the post has reportedly diminished after the BJP's performance in the Gujarat assembly election
The BJP is yet to indicate who its pick is for Gujarat's top post. According to sources, Arun Jaitley met PM Narendra Modi in Delhi Thursday evening to finalise a name.