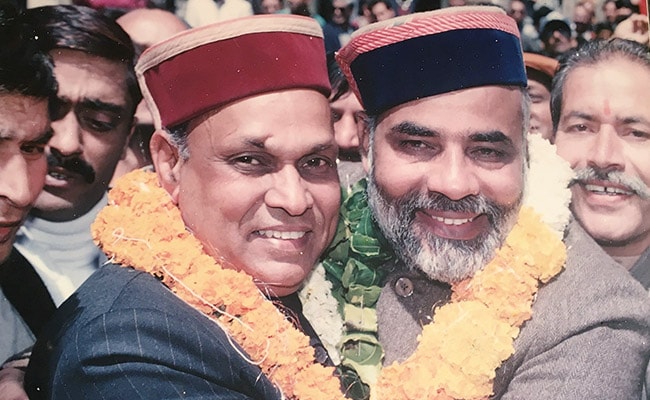 Shimla:
The BJP chose not to name a chief ministerial candidate in the last six state elections, including in Uttar Pradesh, but made an exception in Himachal Pradesh, announcing that
Prem Kumar Dhumal
, 73, will be chief minister if the party comes to power.
The hill state votes tomorrow for a new government.
The change in strategy was impelled, sources said, as much by a need to counter the Congress' taunt that the BJP did not have a face to project against Chief MInister Virbhadra Singh, as the assessment that just seeking votes in the name of Prime Minister Narendra Modi and his development agenda might not work in Himachal Pradesh, where local leaders and local issues matter.
BJP chief Amit Shah announced last week that the party is contesting elections under PM Modi in the country and under the PK Dhumal in Himachal Pradesh.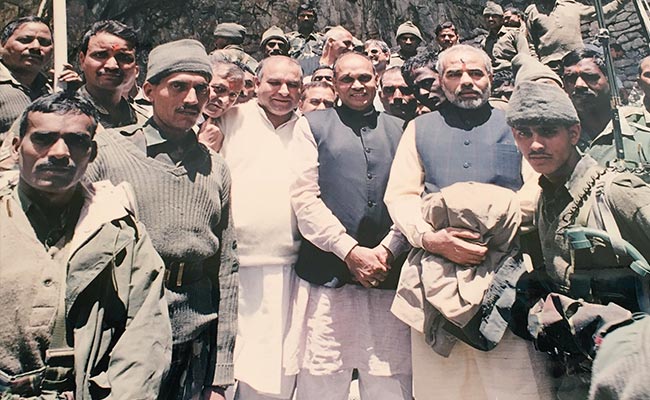 In Mr Dhumal, PM Modi has picked a long-time friend to front the party's Himachal campaign. Technically, he is boss, but Mr Dhumal told NDTV that their friendship has endured and their personal equation has not changed. Sharing old photos, the BJP's chief ministerial candidate pointed to one from 20 years ago, March 24, 1998.
"This was an iconic year. Modi ji was general secretary in-charge of Himachal and I was the Chief Ministerial candidate and we won a massive victory. It was a new experience for both of us - our team did wonders. In fact after this win, Modi ji went on to become Chief Minister of Gujarat for the first time," Mr Dhumal said.
In just three days, the Prime Minister has made done seven election rallies. At one, he said he did not need to campaign in Himachal, so loved are the BJP's local leaders.
"He is a busy man now but he has been kind enough to remember old friends. In fact he remembers everyone. From the stage he saw some of our old-time party workers and though he was meeting them after almost three decades, he called out to them by name," Mr Dhumal said, adding that PM Modi, "is quite attached to the state."
The son of an army man, and a professor who still teaches, Mr Dhumal was brought into politics by union Home Minister Rajnath Singh and was asked to contest a parliamentary by-election for the BJP in 1984, the year former Prime Minister Indira Gandhi was assassinated. He lost, but the party had noticed him. He became chief minister first in 1998 and has since alternated in the top post with the Congress' Virbhadra Singh.
But his selection for the BJP's presumptive Chief Minister this year was not easy. He faced staunch opposition from union minister JP Nadda, who is also from the state and is said to have been aspiring to be chief minister. Mr Nadda reportedly had Amit Shah's ears, was in-charge of ticket distribution in Himachal and had several run-ins with Mr Dhumal.
PK Dhumal's older son Anurag Thakur, a BJP parliamentarian, is seen as a rising star in the party. His younger son Arun Thakur is managing his father's election campaign.