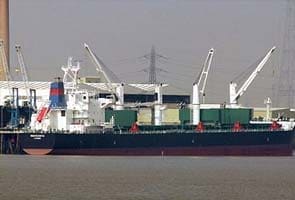 Rome:
Ten Indians are among the 23 people on board a cargo ship that has been rescued this evening from Somali pirates.
Reports say that British special forces stormed the ship today to free the crew. The Montecristo was hijacked on Monday off Somalia by five pirates in a small boat.
The crew combined sailors from Italy, India and the Ukraine.
The operation to free the vessel's crew members was organised by Italian Foreign Minister Ignazio La Russa and his British counterpart, Liam Fox, according to Italian media.