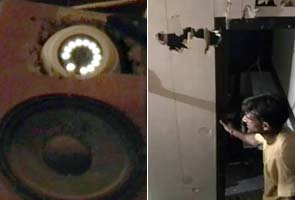 Gwalior:
Restaurants in the university area in Gwalior often offered "cabins" by the hour to young college students. The police have discovered that hidden cameras were placed in these make-shift rooms.
The police raided five restaurants earlier this week, after residents complained of inappropriate activities, and found that the cameras were cleverly hidden inside speakers and electrical fittings.
The "cabins" have been demolished as per the orders of the Collector.
Nobody has been arrested so far.