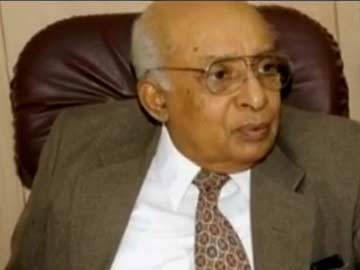 New Delhi:
In a major embarrassment for the government, the man heading the search for the nine members of the Lokpal or national anti-corruption ombudsman has quit his assignment.
In a letter to the Prime Minister's Office, Justice KT Thomas complains that the committee he chaired "cannot make any independent search to find out the most deserving persons" but has to restrict its review to a list of candidates submitted by the central government. (
Read letter
)
"I wonder why there should be a Search Committee at all," he adds, pointing out that its nominations can be vetoed by another Selection Committee headed by the Prime Minister.
Justice Thomas retired from the Supreme Court in 2002. Last week, noted jurist Fali Nariman refused the government's invite to be a part of the Search Committee.
(Read)
"These are private decisions. People can say yes or no for many reasons. How you can blame government for this?" said Congress spokesperson Abhishek Manu Singhvi.
The Lokpal's nine members are meant to include four former or serving judges. Legal experts have objected to the fact that judges have been asked to apply for the posts.
The law that creates the Lokpal was passed by Parliament in December, after two years of stalling. The need for an ombudsman empowered to investigate corrupt government officials was championed by activists Anna Hazare and
Arvind Kejriwal
in 2012 in a high-profile movement which caught the imagination of middle class India.
Mr Kejriwal and his new Aam Aadmi Party or AAP vowed to combat systemic corruption, a promise that won it huge ground in the Delhi state election in December.
AAP's electoral success forced other larger parties to ape its anti-graft agenda. The Congress has attributed the clearance of the Lokpal Bill by Parliament to the efforts of its young vice-president, Rahul Gandhi.