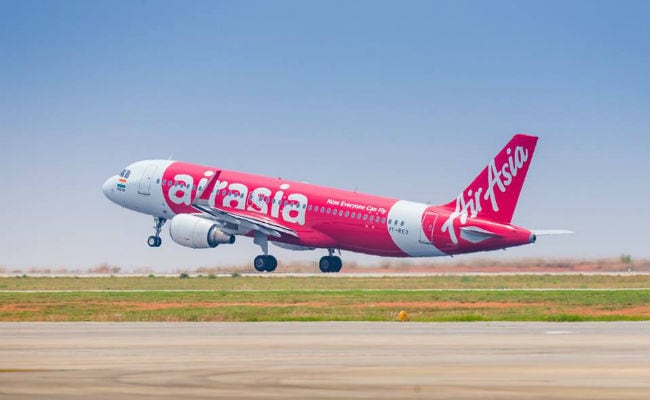 New Delhi:
A little before 10 pm on Monday, passengers in an AirAsia flight were horrified to see a man suddenly leaping up and trying to wrench open the emergency door while the
plane was still mid-air, preparing to land at Jharkhand's Ranchi
.
The Airbus 320 aircraft narrowly avoided disaster and landed safely at the airport when the unruly flyer, Aftab Ahmed, failed to prise the door open and was restrained by the crew.
The 32-year-old was immediately handed over to the police. Some passengers and crew members were reportedly injured when they tried to stop Ahmed, a resident of Ranchi, from pulling open the exit.
Reports quote the police in Ranchi as saying that Ahmed suffers from anxiety attacks and was referred to the Ranchi Institute of Neuro Psychiatry and Allied Sciences.
The civil aviation ministry is on the verge of introducing a "No Fly List" to deal with unruly travellers. It has proposed a two-year flying ban if a passenger's behaviour is life threatening.
The new rules were framed after Shiv Sena lawmaker Ravindra Gaikwad assaulted a senior Air India official in March after being forced to fly economy despite a valid business class ticket.
In February, an IndiGo passenger opened the emergency exit door and inflated the slide while the aircraft was standing at the airport. His co-passenger was injured. The pilot immediately informed the ground staff and instructed the team to arrange medical assistance and take other action.