Bhopal:
Madusudan Patidar admits he is a little hazy on the sequence. He and his brother Abhishek had joined the farmer protests on the national highway in
Madhya Pradesh's Mandsaur
on Tuesday. It was supposed to be peaceful, meant to nudge the government to open its eyes to the plight of the farmers. It was, he says. Till the farmers objected to some traders trying to sneak past them on their way to the local market with some goods despite a
strike call by the farmers
. There was some commotion, he says but the brothers were at a safe distance. Or so they thought.
Suddenly, there were gunshots.
Abhishek screamed he was shot. It is a sight that his brother insists he is crystal clear about.
"He turned around, and then, another bullet hit him. He slumped right down in front of my eyes," recalls a moist-eyed Madusudan Patidar.
Abhishek was 17.
Five farmers were shot at the protest that marked an escalation of violence as a rural strike demanding to demand loan waiver and better prices for produce. Abhishek was one of the five killed in the police firing that the Shivraj Singh Chouhan government initially claimed never happened.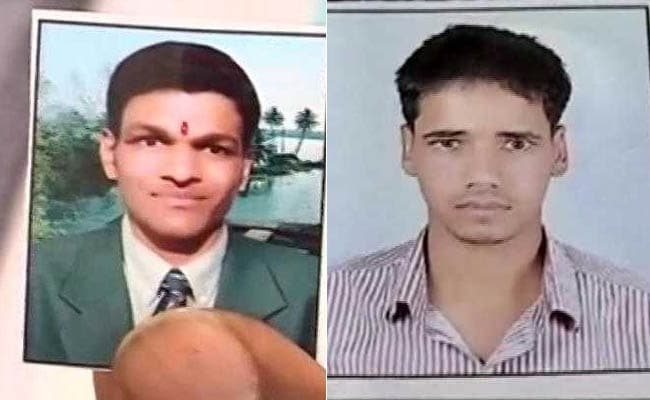 District Magistrate SK Singh later said the police did open fire but insisted the local police officer exceeded his brief. The government promptly announced a judicial inquiry; Mr Singh was one of the two officers transferred out.
Back in Abhishek's home at Barkheda Panth village, his uncle Subhash Patidar says it does pinch that there was no national outrage over farmers being shot though they feed the entire nation.
"When a soldier dies at the border, the entire nation stands in solidarity with them. But they don't stand with farmers," lamented Subhash.
In Naya Kheda village about 8 km away, another family is in mourning of its young, reluctant farmer; a 24-year-old.
Chensukh Patidar, 24, was convinced that there was no future for him in agriculture. He always wanted to join the military, quite like his elder brother who is serving in the Indian Navy. And he did give it an honest shot, twice. But he flunked the medical test; doctors said he had less than a perfect eyesight.
Like many farmers, he would often complain about the low returns in farming and had joined the protests on Tuesday in the hope of making a difference, and in solidarity with others from the village.
The bullet hit him in the head. "He died on the spot," his uncle, Tulsiram Patidar told NDTV in between sobs.
As allegations fly thick and fast between the Congress and the BJP over who was responsible for the violence and the police firing, the farmers say they hope the politicians will come around to address their problems too.