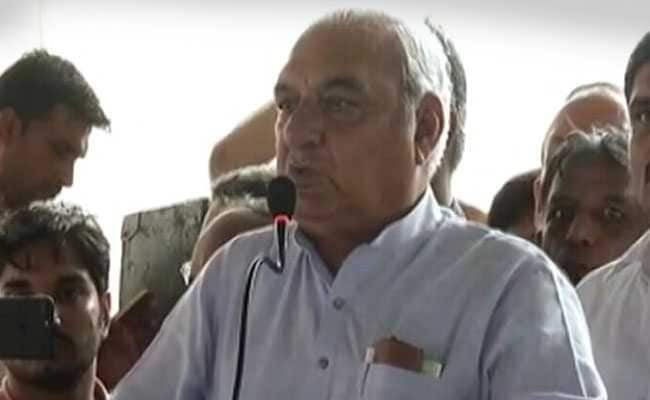 New Delhi:
Denying reports of any factionalism in Haryana Congress, former chief minister Bhupinder Singh Hooda said the "party's face" for the next year's assembly election in the state will be decided by the Congress high command and he will abide by it.
The assembly elections in the state will be held few months after the 2019-parliamentary elections.
"Sonia Gandhi and Rahul Gandhi are our leaders. All the Haryana leaders are working to strengthen the Congress in the state and the party will take appropriate decision at the appropriate time," Mr Hooda told PTI-BHASHA, denying reports of any infighting in the Congress.
"I will abide by the party high command's decision," he stressed, when asked what would be his role in the forthcoming elections.
The reports of growing factionalism in Haryana Congress are regularly coming in the media, however, both the state Congress chief Ashok Tanwar and Mr Hooda have been denying any infighting or differences between them.
On the internal rift in the Indian National Lok Dal (INLD), Mr Hooda said he did not want to comment on their "family matter", but said true face of the INLD has come before the people.
Terming the BJP-led central and state governments as "failed" dispensations, he hoped the "old days" will return after the elections. "We are requesting people to have faith in Congress. Old days will return," he quipped on the BJP's promise of "good days" before the 2014-Lok Sabha polls.