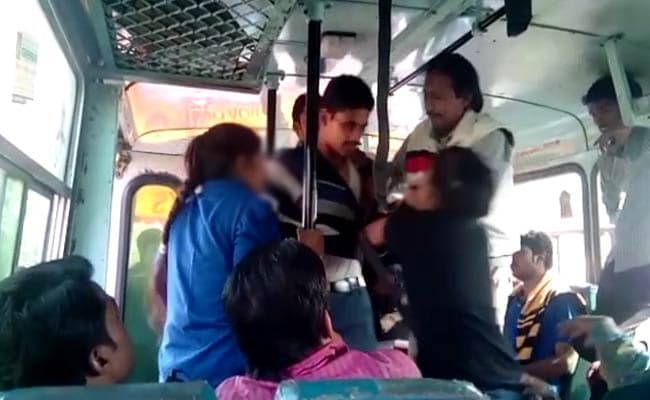 Rohtak:
The conductor of the Haryana bus in which two sisters fought alleged molesters, has said that he had warned the three men "again and again" not to harass the young women. The bus conductor, Labh Singh, and the driver of the bus were suspended after a video of the incident went viral.
"I told them not to harass the girls, or else they would not even get bail," the bus conductor Labh Singh told NDTV today, adding, "I told one of the girls that if the men persisted I would take the bus to the police station."
Arti and Pooja Kumar, aged 22 and 19, have been showered with praise since the video went viral - it shows them thrashing three men on a bus in their hometown of Rohtak. The sisters, using their belts and their hands, fought the men in the aisle while other passengers looked on.
There has been national outrage that no one on the bus attempted to help the sisters, who will be honoured by the Haryana government.
Labh Singh said it was unfair that he had been suspended as he did try and intervene when the women complained to him that the men were harassing them.
The three men seen in the video - allegedly shot on a cellphone on Friday by a pregnant woman who was a passenger on the bus - have been arrested by the police. They were reportedly on their way to join the Army, which has reportedly indicated that their application might be rejected.
The pregnant woman who is said to have shot the video has been inaccessible to the media. Another passenger, seen in the video, has reportedly stated in an affidavit to the Sation House Officer Sadar, Rohtak, that the men had not harassed the two young women.
Yesterday, another video of the sisters emerged that shows them beating up a young man who allegedly harassed them in a public park. The footage is from a month ago.