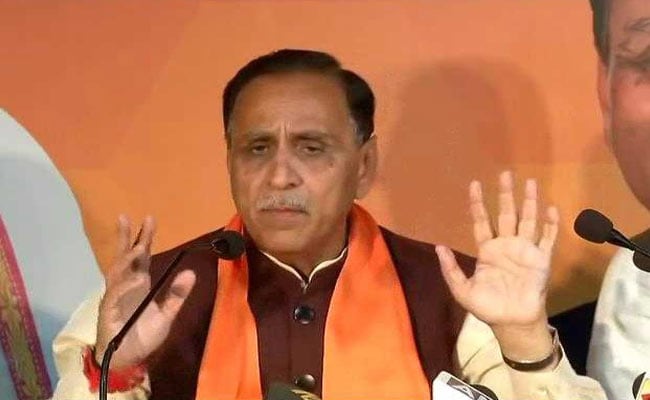 Ahmedabad:
Vijay Rupani on Tuesday assumed charge of his chief ministerial office at Gandhinagar, eight days after being sworn-in. This is Mr Rupani's second consecutive term.
Before assuming office, the chief minister visited Swaminarayan temple and took blessings from the head priest and some other saints, an official release said.
Vijay Rupani was sworn-in at a grand ceremony on December 26 after a BJP win in Gujarat for the sixth consecutive time. It was attended by Prime Minister Narendra Modi, BJP chief Amit Shah and chief ministers of the BJP-ruled states with congratulatory messgaes pouring in from all noted BJP politicians of the country. Nitin Patel was sworn in on the same day at the deputy chief minister.
Visitors thronged Mr Rupani's office to greet him after he took charge.
The Bharatiya Janata Party won 99 seats, and the main opposition Congress bagged 77 seats in the recently held polls to the Gujarat Assembly. An independent candidate then extended support for BJP bringing its tally to 100.
With 100 MLAs, the BJP has a simple majority in the 182-member Gujarat Assembly, 16 less than its 2012 tally of 115.
The opposition Congress, which had won 61 seats in 2012, managed to increase its tally to 77 this time around.
The strength of the party and its allies in the new House is 80.
Mr Rupani and Mr Patel were elected as the leader and deputy leader of the BJP legislature party, respectively, at its meeting held on December 22.