New Delhi:
After a very bitter and personal campaign between the BJP and the Congress, votes for the 182 assembly seats of Gujarat will be
counted on Monday morning.
All exit polls have predicted the BJP, which has governed the state for two decades, will easily get another term, dashing the Congress's expectations of scripting a dramatic upset in PM Modi and BJP chief Amit Shah's home state.
A poll of exit polls, an aggregate of nine exit polls conducted in Gujarat, predicts the
BJP will get 116 seats
, one more than they won in 2012. The Congress, according to this poll of exit polls, is expected to win around 65 seats, a slight improvement over its 2012 tally when it won 61 seats. A party needs 92 seats to form the government in Gujarat.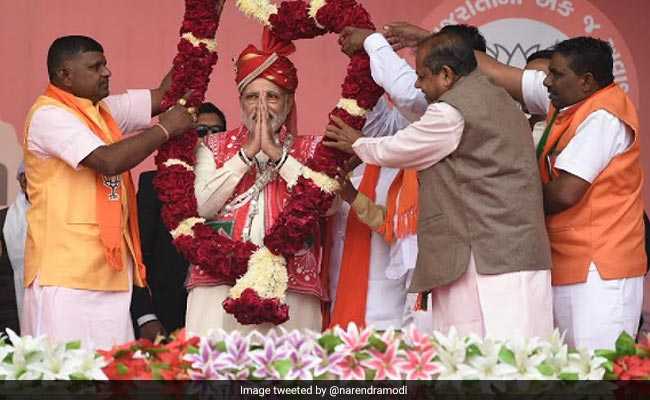 Counting of votes in Gujarat will begin at 8 am on Monday and all
results
can be tracked
here
. One can also watch
NDTV's live coverage
of the Gujarat Assembly Elections 2017 results.
The Prime Minister was the face of the BJP's campaign in his home state in what is seen as a contest between him and Rahul Gandhi, who took over as Congress president on Saturday.
This election was seen as the closest in more than a decade in the PM's home state, with the Congress allying with three young leaders from sizeable caste groups including 24-year-old Hardik Patel. The result will be used to gauge if people are really discontent with the slowing economy, which was hit hard by the two mega-reforms of last year's notes ban and this year's new national sales tax or GST.
Polling in Gujarat Assembly Elections 2017 has been slightly lower than the last elections in 2012. The first phase of polling saw a 68 per cent voter turnout, while the
second phase saw a marginally better 68.7 per cent
. The turnout in 2012 was 71.3 per cent.