Ahmedabad:
Highlights
150-odd NRIs visiting Gujarat to campaign for the BJP ahead of election
Patels form 14 per cent of Gujarat's voters; has traditionally backed BJP
Patidar leader Hardik Patel,24, is urging Patels to support Congress
Babu Bhai Lal Patel was in his early thirties when he left his village in south Gujarat's Bharuch and went to the United States for higher studies. A course in nuclear medicine technology did not stop his business instincts, intrinsic to his Patel community. Mr Patel, now 77, owns a radio station and is also into the hotel business in the US where he is settled. This year, he and 150-odd NRIs from Gujarat are visiting their hometowns to campaign for
Narendra Modi's BJP
ahead of next month's election.
"We are friends of the BJP and have come to Gujarat to tell people that how after Modi took over as the PM, the perception of the world changed towards us also," Mr Patel told NDTV in the party's office in Ahmedabad's Thalej area.
The powerful Patel or Patidar community, 14 per cent of Gujarat's voters, has backed the BJP for over two decades.The BJP has galvanised the support of hundreds of Non-Resident Indians to campaign for it in the state. Patels from the US and Australia are in Gujarat weeks before the election, rooting for the BJP which has been in power in Gujarat for 22 years.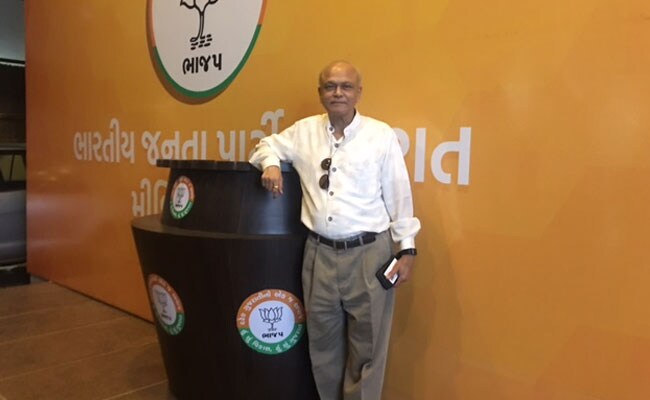 The Patel NRI network of BJP supporters - many of whom are doctors, professors and scientists - stay connected with each other through Facebook, WhatsApp and even Snapchat. "We keep in touch with each other and strategize what all we need to focus on. So that the same message is percolated to our Patel community," said Babu Bhai Patel.
The visiting Patels, though, do not seem to take
young leader Hardik Patel
seriously. The 24-year-old has been urging his Patidar caste to back the Congress in the assembly elections. Two years ago, he had launched a mass campaign. Hardik Patel's demand is for his community to be included as an Other Backward Class or OBC. He has vowed to oust the BJP from power.
"He has no ideology, no background. He is a young boy who is not even aware of history so how can we trust him," said Vipul Patel, an Indian-American doctor from Florida.
"His father was a Congress worker. Hardik was also associated with the Congress, then AAP. Now he has his own party PAAS(Patidar Anamat Andolan Samiti)," said Suresh, another NRI supporter from Surat.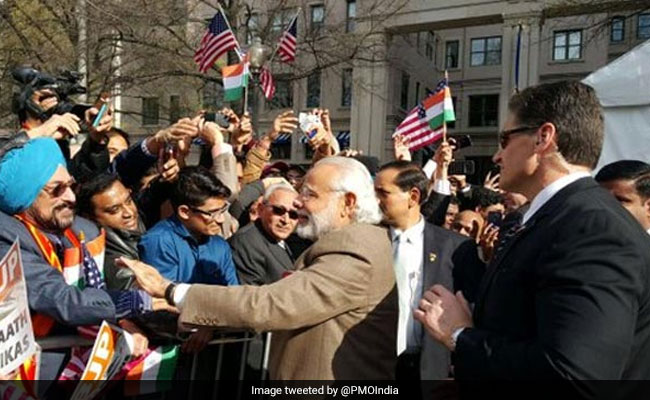 Babu Bhai Patel is hoping to influence 5,000 votes in his village which was one of the centres of Hardik Patel's Patidar agitation. "Some of us have already reached our villages and are trying to convey to the people that why (PM) Modi is important," said another NRI Patidar who from Vadodara.
The BJP has also sought help from those NRIs who're unable to travel to Gujarat to campaign. These overseas Indians are holding conferences with voters through Google Hangouts.
Gujarat will vote on December 9 and 14. Results will be announced on December 18.
Get the latest election news, live updates and election schedule for Lok Sabha Elections 2019 on ndtv.com/elections. Like us on Facebook or follow us on Twitter and Instagram for updates from each of the 543 parliamentary seats for the 2019 Indian general elections. Election results will be out on May 23.