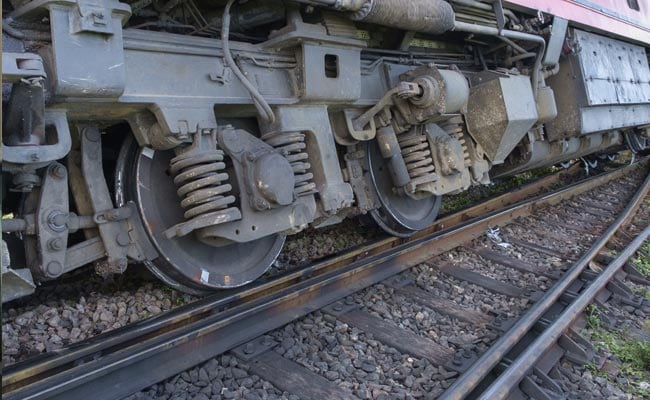 Lucknow:
A goods train derailed in Hardoi district of Uttar Pradesh on Saturday resulting in cancellation or diversion of many trains on the route, officials said.
The goods train derailed in Baghauli after which rail traffic was impacted on the busy Lucknow-Moradabad route, officials said, adding the Lucknow-Saharanpur Chandigarh Express, Varanasi-New Delhi Mahamana Express and Lucknow-Chandigarh Superfast have been cancelled for the day.
Gomti Express and Varuna Express and AC Double Decker have been cancelled for Sunday.
The route of 39 trains, including Lucknow Mail and Rajdhani Express, have been changed following the derailment.
According to a Northern Railway (NR) official, route of Lucknow Mail going to the national capital and Dibrugarh-Chandigarh Express have also been changed. These trains will now go via Kanpur.
The Punjab Mail going from Lucknow to Amritsar has been stopped at Sandila in Hardoi while the Howrah-Amritsar Express has been stopped in Alamnagar, Archana Express, Howrah-JammuTavi Himgiri Express, Begumpura Express have been routed through Kanpur while Saptkranti Express, Bagh Express have been routed through Budhwal-Sitapur.
Routes of some other trains - Anand Vihar Malda Express, Delhi-Faizabad Express, Suhaidev Express, Sadbhawna Expess, Padmawat Express, Nauchandi Express, Doon Express, Howrah-Amritsar Express, Kashi-Vishwanath Express, Sadbhavna Express, Shramjeevi Express, Varanasi-Ahmedabad Express, Danapur-Anand Vihar Express and Chapra Express have also been changed.