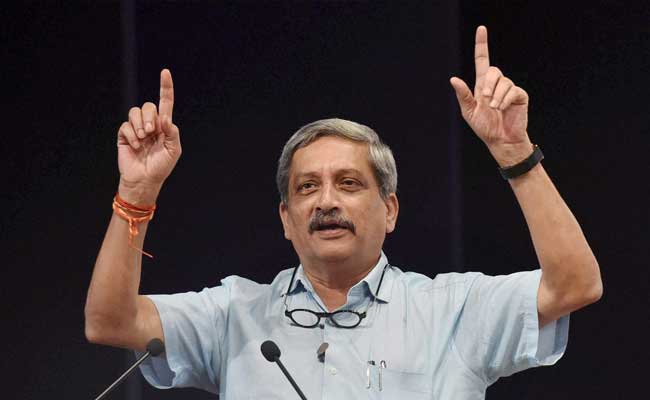 Panaji:
Strongly backing the demonetization decision, Defence Minister Manohar Parrikar today said Goa is on its way to become India's first cashless society.
This would fulfil a dream of Prime Minister Narendra Modi, who is pushing for a cashless society through the demonetisation scheme, which is also aimed at curbing the menace of black money, said Mr Parrikar, the former Chief Minister of Goa.
"Goans are using cards (ATM/credit) in a big way. Goa will soon be the first state with cashless society fulfilling a dream of the Prime Minister," Mr Parrikar said.
He was addressing BJP's 'Vijay Sankulp' rally at Sankhalim village, 45-km from Panaji.
Mr Parrikar said with demonetisation, Mr Modi has struck hard at the root of black money and terror financing. "This is not just a strike on black money but also against terror funding, fake currency and drugs money."
"We all need to provide support to the Prime Minister in his decision. The Prime Minister has insisted on moving towards a cashless society. Goa will be the first State to achieve this goal," Mr Parrikar said.
"Goa has shown the way in the past when the State Government started disbursing payment under Dayanand Social Security Scheme (a pension plan) through electronic mode directly into the bank accounts of beneficiaries."
"Currently, none of the State Government's payments are done through cheques. All the payments are through electronic transfers," Mr Parrikar said.
A smartphone can be turned into a bank by using an app called Unified Payments Interface (UPI), Mr Parrikar said.
The State Government will organise camps to educate people about this application, he said.
"We will also train BJP workers who will educate masses about this facility. This will allow people to move around without carrying cash," the Minister said.
(This story has not been edited by NDTV staff and is auto-generated from a syndicated feed.)