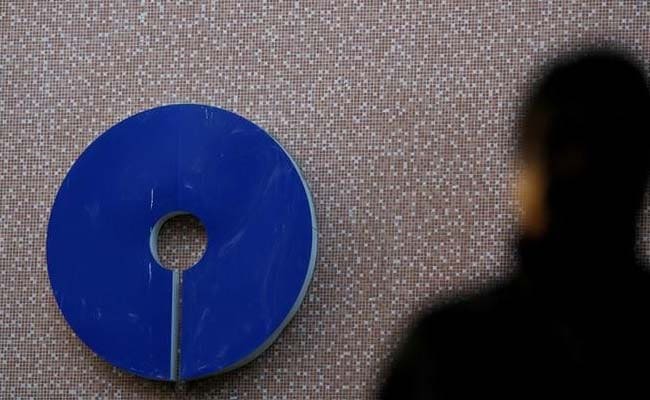 Highlights
SBI has revised charges for some services from today
Charge for fund transfers up to Rs. 10,000 halved to Rs. 1 excluding GST
SBI earlier waived charges for fund transfers up to Rs. 1,000 through IMP
From July 15 onwards, customers of State Bank of India or SBI will pay up to 75 per cent less for online money transfer services - NEFT (national electronic funds transfer) and RTGS (real time gross settlement) transactions done through internet banking or mobile banking offered by the bank. NEFT and RTGS are electronic payment systems, which allow fund transfer between two accounts of different banks in the country. In a move to promote digital transactions, State Bank of India or SBI has reduced its fees for online money transfer services, the public sector lender said.

Earlier, SBI charged Rs. 2 for fund transfers up to Rs. 10,000 through NEFT using internet or mobile banking modes. Now that has been reduced to Rs. 1 (excluding GST of 18 per cent). For NEFT transactions from Rs. 10,000 to Rs. 1 lakh, the charge has been reduced to Rs. 2 from Rs. 4 earlier.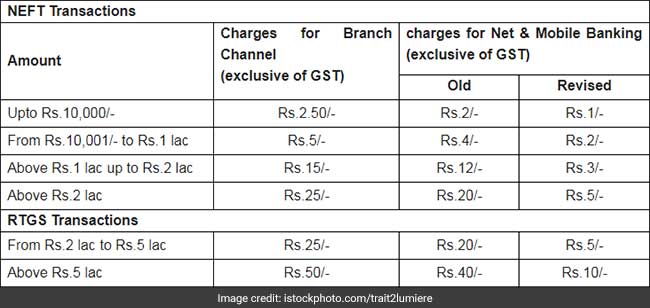 Similarly, SBI has revised its fees for fund transfers between Rs. 2 lakh and Rs. 5 lakh through RTGS on its net and mobile banking platform, to Rs. 5 from Rs. 20 earlier, a reduction of 75 per cent.

"Digitalization and excellence in operations is one of our core strategies in providing convenience to customers. It has resulted in reducing turnaround time along with extended benefits to the customers.," said Rajnish Kumar, managing director (NBG) at SBI.


"In sync with our strategy and complementing the focus of Government of India to create a digital economy, we have taken one more step to promote use of internet banking and mobile banking for doing NEFT and RTGS transactions by reduction of the charges," he added.
SBI had earlier waived charges for fund transfers of up to Rs. 1,000 through Immediate Payment Service or IMPS effective July 1, 2017. IMPS is a money transfer service that can be carried out though mobile phones or internet banking. The IMPS service helps to transfer money to the beneficiary's account immediately when a fund transfer request is made through mobile phone or internet banking. The IMPS service is available 24x7, including holidays.