Novosibirsk, Russia:
Frozen Siberia -- where temperatures reach minus 60 degrees Celsius in winters -- is the unlikely source of the enriched uranium that fuels the
twin mega reactors at Kudankulam
. Tons of uranium is processed in Russian Siberia and then taken 5,000 kilometres away to Tamil Nadu, where it helps power homes.
Russia has been supplying uranium to Kudankulam and will continue to do so for the entire 60-year life of the atomic plants. Each 1,000 megawatt or MW reactor of Kudankulam needs several tons of uranium to function round-the-clock.
"The plant is ready to supply fuel to Kudankulam on a long-term basis," Alexey V Zhiganin, the chief of Novosibirsk Chemical Concentrates Plant, the uranium processing facility in Novosibirsk, told NDTV. "We are happy about the results of our co-operations and we have very good technical results of our nuclear fuel exportation to the nuclear reactor," he added.
NDTV had a close look at the making of the uranium pellets. To enter the facility one has to wear special protective gear. Enriched uranium is first solidified and made into pellets, then heated in a furnace. It is then enclosed in special tubes to be made into massive fuel bundles.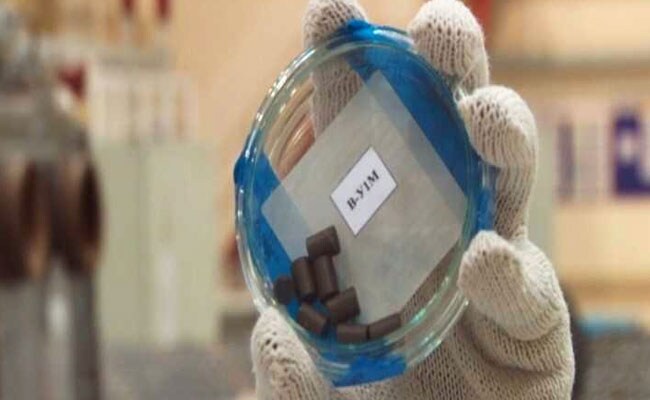 Rosatom, the Russian government entity that has made the atomic plants at Kudankulam, says each 8-mm enriched uranium pellet can produce enough electricity to power a 60-watt bulb for three continuous years, or power a computer for 300 days with unending use of social media. By the same yardstick, each fuel pellet gives power equal to 400 kg of coal.
Kudankulam has India's largest atomic reactors, made with Russian collaboration, at a cost of over Rs 17,000 crore. Two 1,000 MW reactors have been functioning here since 2013. Electricity from this mega complex is supplied to Tamil Nadu, Kerala, Karnataka and Puducherry.
The plants had faced massive resistance from locals who held protests day after day, calling them unsafe after the
radioactive material leakage
at Japan's Fukushima reactor.
Government experts say they are the safest atomic plants as they incorporate passive cooling system. Fukushima type of disasters, they say, can't take place at Kudankulam.