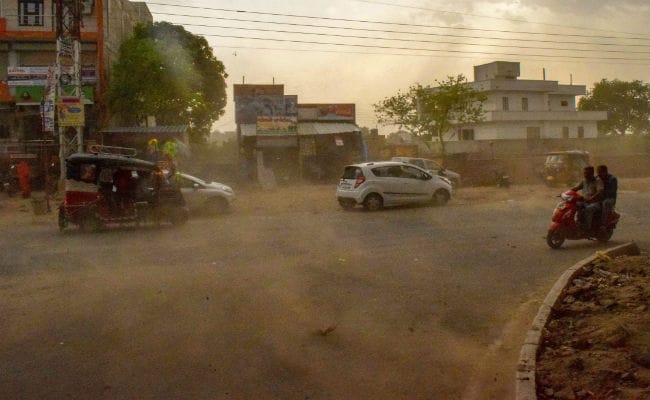 Lucknow:
The number of deaths in the storm that hit parts of Uttar Pradesh last night has risen to 18, an official said today as the Met office issued another bad weather alert for the state.
Five deaths people died in Etawah district, three each in Mathura, Aligarh and Agra, two in Firozabad and one each in Hathras and Kanpur Dehat last night, an official spokesperson said.
Twenty-seven others were injured in the calamity which affected nine districts, mostly in western Uttar Pradesh that had also borne the brunt of a previous storm on May 2-3.
The official said seven houses were damaged in last night's storm. Thirty-seven head of cattle perished.
Two of the three deaths in Mathura district took place when electricity poles collapsed on the victims.
Another person was killed when a tractor-trolley filled with hay toppled on him during the storm. Two victims were from the district's Mant tehsil.
The state government has given their families Rs 4 lakh each as compensation, Deputy Chief Minister Dinesh Sharma said during a visit to Mathura today.
He said the loss to farmers not covered by the crop insurance scheme was being determined.