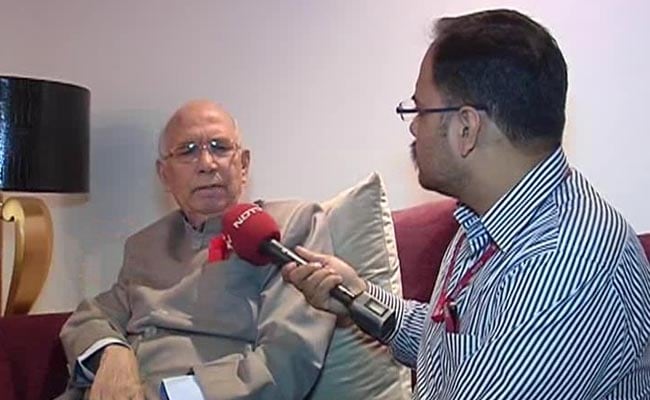 Former Law Minister Hans Raj Bhardwaj, who was a close aide of the Gandhi family, has accused former Union Minister P Chidambaram of "not doing enough to stop the 2G scam".
Responding to Mr Chidambaram's recent comment that then Prime Minister Dr Manmohan Singh could have prevented the telecom scam "if the UPA had cancelled the licenses," Mr Bhardwaj told NDTV: "Chidambaram is making a wrong statement. It was he who allowed this 2G scam, along with others from the DMK. The Prime Minister was insisting from Day One that it should be done in a transparent manner."
When pointed out that the former Finance Minister had written a note to the PM asking for spectrum to be auctioned, Mr Bhardwaj said, "Yes, it is true that he had flagged the issue of auction, but later on, settled it with a meeting with DMK ministers."
Mr Chidambaram refused to react to Mr Bhardwaj's comments when NDTV contacted him.
Mr Bhardwaj also joined the list of Congress leaders who have openly questioned Rahul Gandhi's leadership.
He said Priyanka Gandhi can revive the Congress if she is allowed to assume a bigger role in the party. "I have no doubt that if she roams around, she can involve the masses and revive the party," said Mr Bhardwaj. "She resembles her grandmother Indira Gandhi."
Asked how Rahul Gandhi fared, Mr Bhardwaj said, "When I was in Karnataka, I saw Rahul is not capable of addressing a mass audience. He would meet 50 university and college students and leave. That's the basic difference."
Bhardwaj, an old Gandhi family loyalist, however, was quick to add: "I have known him for a long time. Rahul Gandhi is a decent man, well educated. But he has to shape himself in such a way that he can take everyone along."