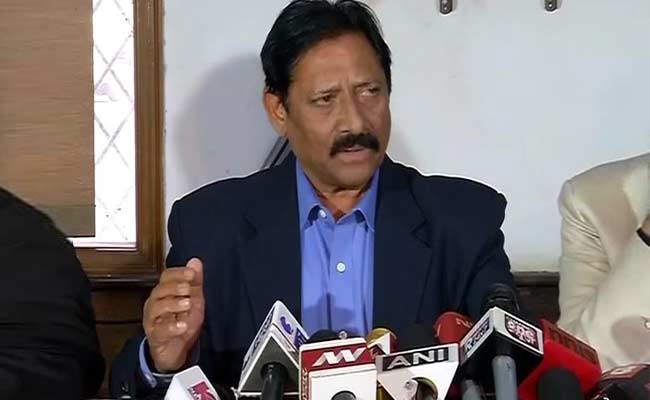 New Delhi:
Former BJP lawmaker Chetan Chauhan, who had played Test cricket for India, has been appointed as the chairman of the prestigious National Institute of Fashion Technology,
prompting sharp reaction
from the Aam Aadmi Party.
Delhi Chief Minister and AAP chief Arvind Kejriwal questioned the appointment of Mr Chauhan, who is also the vice president of Delhi and District Cricket Association (DDCA), accusing the Narendra Modi government of assembling an army of 'sycophants' in prestigious institutions.
When contacted, Mr Chauhan said: "I have been appointed (as the NIFT Chairman) by the Government of India and I will work to the best of my ability."
Mr Chauhan termed as "baseless" Mr Kejriwal's remarks and the allegation by AAP that he was being rewarded for "shielding" Union Finance Minister Arun Jaitley in the alleged irregularities in DDCA.
The AAP mocked the appointment, wondering whether author Chetan Bhagat would be made the next RBI Governor, actor Anupam Kher the ISRO chief and former Maharashtra minister Eknath Khadse the NIA chief.
"Chauhan's appointment is similar to the appointments to institutions like the FTII and CBFC. This is absurd. He (Chauhan) does not know 'F' about fashion and he is the same person who defended Jaitley. And his appointment has the blessings of Amit Shah and Modi," AAP spokesperson Raghav Chadha told reporters.
Set up in 1986, the premier fashion institute, which has centres across the country, comes under the Union Ministry of Textiles.
As per the NIFT Act 2006, the chairperson of the institute's Board of Governors shall be an eminent academician, scientist or technologist or professional, who is to be nominated by the Visitor, in this case the President of India.
When contacted, Union Textiles Minister Santosh Kumar Gangwar defended Mr Chauhan's appointment, saying the NIFT board has 11 members belonging to different walks of life, including businessmen as well as designers.
Asked about questions being raised over Mr Chauhan's competence to lead a premier fashion institute, the minister said the former international cricketer has a fair idea of fashion as he is a well-travelled personality.