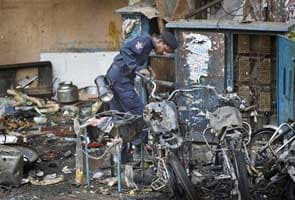 New Delhi:
Days after the twin blasts in Hyderabad killed 16 people and injured more than 100, the government is determined to revive the controversial National Counter Terrorism Centre (NCTC), which was abandoned last year after unequivocal criticism by state governments.
To coalesce support, the government has re-diagrammed the anti-terror hub, stripping it off some of the powers that were described as an encroachment of state government turf.
The NCTC, as mapped by P Chidambaram when he was Home Minister, had the right to enter, search and arrest terror suspects in any part of the country, without being obliged to take the state government into confidence.
But a new proposal makes it necessary for the NCTC to inform the state's most senior police officer- the Director General of Police- before conducting an anti-terror operation.
Instead of reporting to the Intelligence Bureau, which is not accountable to parliament, the NCTC 's boss will be the Home Ministry, as suggested by senior opposition leaders.
This revised map of the agency has been submitted to the Cabinet Committee on Security, which is headed by the Prime Minister. It is expected to be taken up soon for discussion by the union cabinet, after which Home Minister Sushil Kumar Shinde is expected to invite chief ministers to Delhi for consultations.
The government had originally wanted to allow the NCTC to have the right to operate, when necessary, without keeping states in the loop, to prevent information leaks.
"This is a means to find a way out of the deadlock and further assure the states that the Centre won't try to undermine their authority while increasing capacities to fight terror," a senior official said.