LUCKNOW:
Highlights
Key accused in Punjab's Nabha jailbreak case allegedly released
UP police denies the incident but Yogi Adityanath has ordered a probe
High-level inquiry to find out facts, says Home Department
An investigation has been ordered into allegations that Uttar Pradesh's special task force had caught a key accused in Punjab's Nabha jailbreak case but let him go after a Rs 1 crore deal was struck by a senior police officer. Sources said Chief Minister Yogi Adityanath ordered the Home Department to probe the allegations late on Tuesday evening.
The Indian Police Service, or IPS, officer being investigated is posted at Lucknow in the rank of an Inspector General of Police. The STF has denied that it had arrested or released the gangster. But the Home Department said it had taken note of media reports. "A high-level inquiry headed by an (Additional Director General) ADG-level officer has been ordered," the Home Department said in a statement.
Two terrorists and four gangsters were freed by a dozen men in November 2016 when they arrived at Patiala's Nabha jail, disguised as policemen with two men in handcuffs. They fled with the six after a gunfight. Later it was found that they help on the inside too.
In the latest controversy, the allegation is that the Uttar Pradesh's STF picked up one of the accused in the jailbreak case, Gurpreet Singh alias Gopi Ghanshyampura, on September 10 from Shahjahanpur.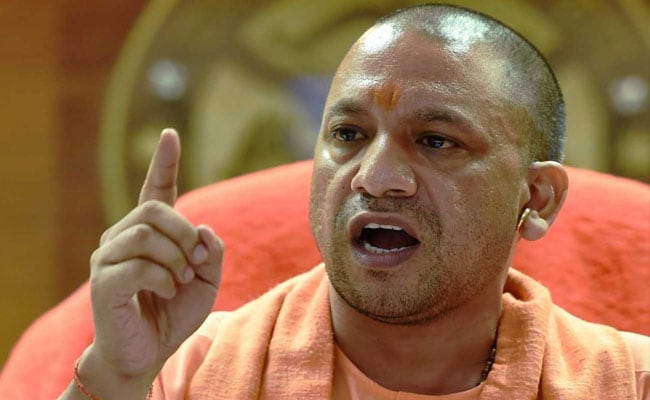 But he was released within a day after a deal, mediated by a local contractor and politician in Pilibhit, was struck with the senior police officer. About Rs 45 lakh is also reported to have been already paid.
Punjab Police - that hadn't been told about the detention - is reported to have found out about Gurpreet Singh's arrest from a social media post by the gangster's associate, Vicky Gounder.
One of the six to have escaped from Nabha jail in November 2016, Vicky Gounder had announced the arrest in a Facebook post apparently to pre-empt the police killing him in a fake encounter. In the past too, the gangster has uploaded photos and videos on Facebook to counter the police versions in encounters as well as claim credit for murders that he had ordered from behind bars too.
Vicky is also one of the remaining two criminals who escaped from Patiala's Nabha jail last year, to evade arrest. Some of the criminals who conspired to execute the jailbreak, however, are still on the run. One of them caught soon after, Parwinder Singh Pinda, had told the police that the jailbreak was carried out to free Vicky Gounder and it was not their plan to free the two terrorists including Khalistani terrorist Harminder Singh Mintoo who was later arrested.
Get the latest election news, live updates and election schedule for Lok Sabha Elections 2019 on ndtv.com/elections. Like us on Facebook or follow us on Twitter and Instagram for updates from each of the 543 parliamentary seats for the 2019 Indian general elections.